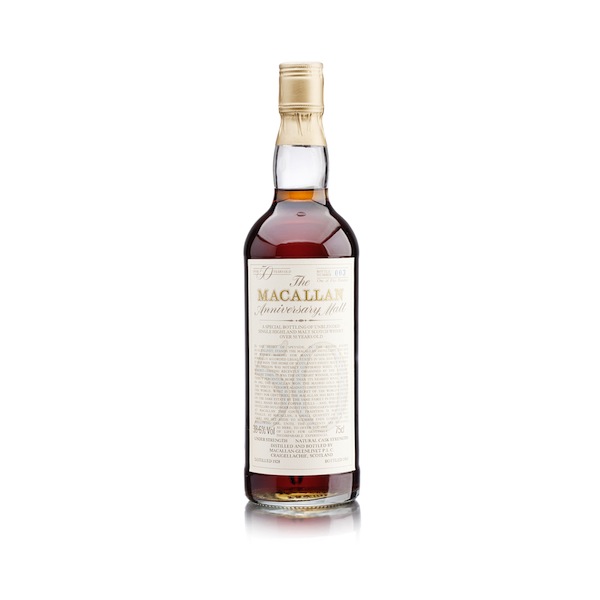 The highest price ever paid for a bottle of The Macallan 50 year old, distilled in 1928 and bottled in 1983, was achieved when it sold for £17,500 at Bonhams Whisky sale in Edinburgh today.
Estimated at £10,000-12,000 the bottle, bearing a label in particularly fine condition, came in its own wooden presentation case.  The Macallan 1928 was one of the first 50 year-old malts to be released, and is regarded as a key part of any serious whisky collection.  Only 500 bottles were released, and as they rarely come onto the market they have become increasing difficult to find.
Bonhams Whisky specialist, Martin Green said, "This is acknowledged as one of the greatest whiskies ever and it is not surprising to see it attracting a record price."
The previous highest price for the The Macallan 50 year old was £13,500, and the sale made a total of £200,000 with 87% sold by lot and 90% by value.