A range of books and resources to help young people cope with mental health issues is being launched at Oxgangs Library tomorrow to coincide with International Children's Mental Health Day.
The event is aimed at promoting books and other resources to help children, young people, parents and carers who are dealing with problems such as anxiety, depression, bullying and eating disorders.  Libraries & Information Services staff from The City of Edinburgh Council have joined up with NHS Lothian to provide the resources, which are being launched on International Child Mental Health Day.
The list of books offers information, greater understanding and practical advice on a range of mental health issues. As well as being available through libraries, the books can also be borrowed by children at their school library.
Some of the books are written by those who have experienced difficulties themselves, and some are written by experienced mental health professionals.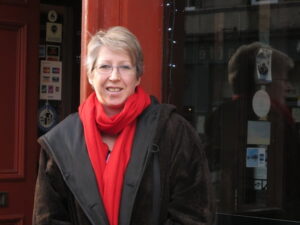 Edinburgh Author Nicola Morgan, who has written "Blame my Brain" – one of the recommended titles on the list – will be speaking at the launch about teenage mental health issues.
Liz McGettigan, Libraries & Information Services Manager, said:-"Understanding how to deal with mental health issues can be very challenging especially when it involves young people. We hope that providing access to this information will help support families and carers.
"With our free online reservation service people can also reserve one of these books from the discretion of their own homes, collect it from a local library and issue it to themselves through our self issue service."
Cathy Richards, Lead Clinician, Child and Adolescent Mental Health Service, (CAMHS), NHS Lothian said:- "In Lothian we offer a range of mental health services for children and adolescents including these specially chosen healthy reading books and other resources which are an excellent and additional resource in helping children, young people and parents access reliable information and self-help about common mental health issues."
Nicola Morgan said:- "My favourite topics are the teenage brain and teenage books, so to be able to speak about both at the same time is a real treat. I also firmly believe that books are therapeutic – both relaxing and stimulating – so I love the idea of this project."