SNP AND GREENS WELCOME £1.8M FOR GREEN BUSES
A £1.8million investment that will see a further 26 low carbon vehicles added to the Scottish bus fleet including Lothian Buses has been welcomed by an Edinburgh MSP.
Other firms include Henderson Travel, National Express Dundee, MacEwen's Coach Services and Deveron Coaches Ltd who will all benefit from the cash as successful bidders from the second round of the Scottish Government's Green Bus Fund.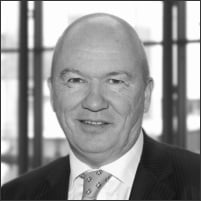 Gordon MacDonald, SNP MSP for Edinburgh Pentlands and member of the Scottish Parliament's Infrastructure and Investment Committee, said:
"This is fantastic news that underlines the SNP's commitment to green travel. This latest round of funding, which comes in the backdrop of huge cuts to our budget from Westminster, shows the Scottish Government's dedication to ensuring our bus industry gets the support it needs. This will also help us reach our target of reducing carbon emissions by 42 per cent by 2020 and cuts fuel costs for the bus industry.
These vehicles are saving companies huge amounts of money on fuel prices, with Lothian Buses saying they increase fuel efficiency by over 50%. Last year the Scottish Government funded 48 new low carbon buses and today we have backed a further 26. I'm also pleased to see many of the buses will be manufactured at Alexander Dennis in Falkirk, supporting Scottish business. Low-carbon buses produce 30% fewer greenhouse gas emissions than a current diesel bus of the same capacity. This latest round is building on the good work already made in helping bus companies, passengers and the environment."
Edinburgh Greens have also welcomed the news of further hybrid vehicles for Lothian Buses, but say that The Scottish Government money must be seen in the context of their significant cuts to bus funding overall.
The Greens estimate that after this second round of funding from the Green Bus Fund, around 74 of Scotland's 5400 buses will be hybrids.
Steve Burgess, Green councillor for Southside/Newington ward said:-
"The number 10 hybrids have been very popular and I congratulate Lothian Buses on securing another ten green buses for the city. This is good news for cutting climate-changing pollution and good news for air quality on our busy streets.
"Buses have been a very low priority for the SNP Government and this money needs to be seen in the context of cuts to their funding of bus services. We need a far more ambitious approach if we are going to make our public transport system both greener and more affordable."