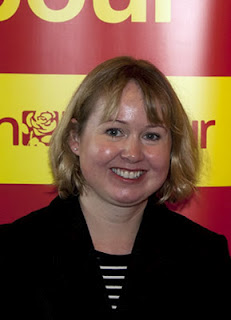 Angela Blacklock is standing as Labour candidate for Leith Walk Ward.
Her keen interests are equalities and education and she is the Labour group's spokesperson for Equalities and Early Years.
She is Convenor of the Leith Neighbourhood Partnership and she sits on the Education, Children and Families Committee, the Policy and Strategy Committee and the Planning and Personnel Appeals Committees.
Angela's special interests are early years education and equalities.
"I have a business management honours degree, but became an air stewardess for a number of years after graduating. I then took a career break for 5 years to care for my young children, and then returned to work as a conference organiser in Edinburgh which I gave up when I stood for the Council.
I am keen to see improvement works to Leith Walk and to stop privatisation of Council services.
Read her blog here, although when we checked we saw that the last post was added in 2011.