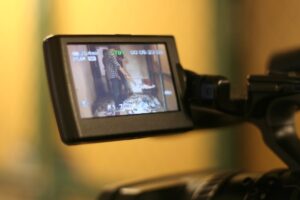 A group of young people aged 13 to 17 from Edinburgh have produced a short film Three Blind Mice and have been nominated for a prestigious FIRST LIGHT AWARD. You can see a clip of the film below.
Three Blind Mice is a thriller about three young celebrities who leave a friend to die rather than ruin their reputations, but then have to suffer the consequences of their actions. The film was made in association with Scottish Kids are Making Movies and the project has inspired many of the young people to apply for places at university, using their film as support material. As part of the 'Best Film by Over 12's' category sponsored by EON Productions, the group will be judged by Director of American Beauty Sam Mendes and Hot Fuzz Writer and Director Edgar Wright against two other films from Edinburgh and Norfolk.
The ceremony will be attended by a mix of film industry luminaries and celebrities who will present the awards across a range of categories including 'Best Documentary', 'Digital Innovation Award' and 'Audience Award'. This year's event will take place at BFI Southbank on the afternoon of 5th March, 2012. Previous ceremonies have been attended by Kevin Spacey, Sam Mendes, Sir Ian McMillan, Miranda Hart and James Corden.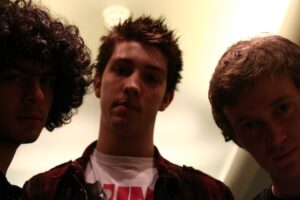 "I have been attending the First Light Awards for many years now and am constantly awed by the quality of short films produced by the young people. Having their films acknowledged by the UK film industry has a very positive effect on the young filmmakers and inspires them to aim high and achieve their goals." Ralf Little, Actor, The Cafe
FIRST LIGHT helps young people from all backgrounds to develop their skills, talent, creativity, confidence and entrepreneurial capabilities. The organisation provides opportunities for young people to work with industry professionals on high quality, youth led digital media projects.
Since launching in 2001, FIRST LIGHT have enabled over 40,000 budding creative professionals to write, act, shoot, light, direct, construct and produce over 1000 films and media projects. The productions cover a diverse range of topics and genres, and make use of accessible digital film and media technology. First Light is supported by the National Lottery, through the BFI and the First Light Awards is sponsored by YouTube, Ingenious, EON Productions, Independent Talent, Smuggler, Sony Pictures Entertainment and Special Treats Production Company.
Barbara Broccoli, First Light Chair remarked: ""Filmmaking amongst young people across the UK has never been more popular. It is vitally important that young people from all backgrounds have a creative voice. The future of the British Film industry will benefit from the creative talents that have been nurtured by First Light and celebrated at the Awards."