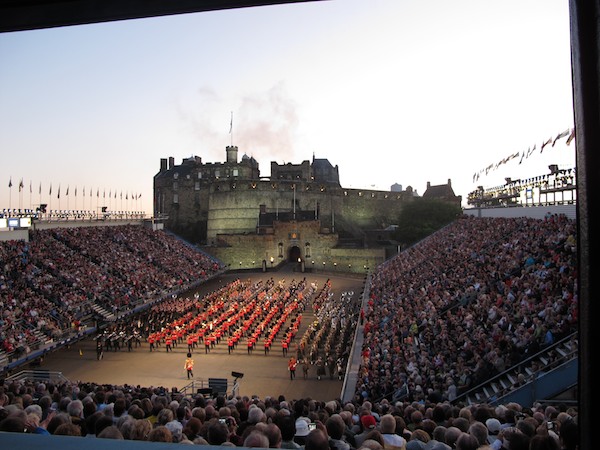 1 December 2011
Today you can start buying tickets online for The Royal Edinburgh Military Tattoo 2012 on the official website.
But if you are in festive mode rather than thinking ahead to next year, then all the information about Edinburgh's Christmas and all the things you can do are on the website. If you do nothing else then you have to go on the Big Wheel at least once this year…..
At the National Museum of Scotland a new exhibition launches today. "Join us for the launch of 26 Treasures, kicking off with 'Treisur', a Scots prose poem inspired by the project, accompanied by jazz saxophone. Then meet the writers as they share their experiences of bringing their object to life, from an ancient rock to a bionic hand! Cost: Free, drop-in Suitable for: Adults.  You can find out more about 26 Treasures here."
2 December 2011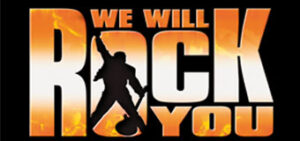 The smash hit Queen and Ben Elton musical We Will Rock You is returning to the Edinburgh Playhouse, following its award-winning 2009 run.
The production is directed by Ben Elton, with Queen's Brian May and Roger Taylor as music supervisors andArlene Phillips overseeing the musical staging and choreography.
Writer Ben Elton has fashioned a futuristic comedy around more than 24 of Queen's biggest hit songs delivered in a show that boasts the scale and spectacle that marked Queen's live performances.
"The show is about legend," says Ben Elton. "We take the legend of Queen and create our own fantastical story of young kids battling the mighty corporations who want to suppress their individuality and their love of music. They need a hero who can help them in their struggle, and we have two – the dreamer Galileo and the sassy rock chick Scaramouche. Guess who ends up winning?"
Book your tickets on The Playhouse website!
Edinburgh Law School Music Soc has free concert tonight at 8pm at Teviot. Raising funds for the Pro Bono Centre.
RSNO Osborne plays Shostakovich at The Usher Hall tonight at 7.30pm
Juniper Green Community Council at 6.30pm
Prize giving for the "Where is the green in Juniper Green?" photographic competition. Juniper Green Community Council received a number of excellent images in three of the four age categories. The adult section was particularly well supported with many outstanding images so the judges have awarded two winners at all three prize levels.

A montage of all the winning entries will be on display at Juniper Green Parish Church on Friday 2nd December at 6.30pm and you are welcome to attend. It will be helpful if you will let me know by return email if you can come and how many people are coming with you so that we can book the most suitable accommodation in the church.
3 December 2011
Young Enterprise Scotland are running a Christmas Fair today.
Juniper Green Community Council
At 11am: Juniper Green Primary School and Parent Council will be holding a Christmas Fair at Juniper Green Primary School at 11am – 2pm on Saturday the 3rd of December. Santa will be there plus lots of stalls for both adults and children including Christmas cards and gifts, jewellery, books, Christmas wreaths and flower arrangements, Home Baking & Café, Talent Contest, raffle and more!!
Donations are accepted for home baking – cakes, biscuits, fudge, etc.  If you would like to have a stall at the fair or just help out, let them know.  The email address to contact is: junipergreenparents@googlemail.com
4 December 2011
Come along to the luxurious Dominion Cinema for a feel good Christmas event.
White Christmas (1954), starring Bing Crosby, is an absolute classic, and must see Christmas film.
The ticket price includes a complimentary drink and festive mince pie.
Tickets are only £10 and can be purchased at www.childrenofsongea.org.uk
In aid of Children of Songea Trust.
DOMINION CINEMA 18 Newbattle Terrace, EH10 4RT
Sunday 04 DECEMBER  2011—DOORS OPEN 11:45
TICKETS £10
Tickets available at
www.childrenofsongea.org.uk
or call 0131 234 2637
Christmas Craft afternoon at the National Museum of Scotland. This is a drop-in event from 12.30 to 16.30.
Children's Classics Concerts at The Usher Hall today at 3pm.
5 December 2011
Join St Columba's Hospice at their annual tree lighting ceremony in Charlotte Square Gardens this evening.
For the past 16 years, St Columba's Hospice has had a special way of remembering family and friends at Christmas time who are unable to be with us. Every year, thousands of our supporters gather in Edinburgh's Charlotte Square Gardens to watch as we switch on the lights of our Tree of Remembrance. Each light on the tree is dedicated to the memory of a loved one.

We hope that you will join us this year for what promises to be a memorable evening.

Monday 5 December 2011

Charlotte Square Gardens, Edinburgh

Gates open at 5.30pm, the lights will be switched on at 6.30pm

When you Light a Light on our tree, you enable us to care for the people of Edinburgh and the Lothians when they need it most.
6 December 2011
Get your dancing shoes on. There is a ceilidh tonight at the Bongo Club at 8.30p.m. Tickets £6 on the door.
The Council's Policy and Strategy Committee meets today.
7 December 2011
Lyon & Turnbull are selling fine antiques today at their Edinburgh Saleroom
33 Broughton Place
Edinburgh
EH1 3RR
tel: +44 (0)131 557 8844
fax: +44 (0)131 557 8668
email: info@lyonandturnbull.com
John Wilson and the John Wilson Orchestra tonight at The Usher Hall celebrating the era of Hollywood musicals.
8 December 2011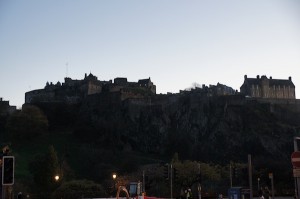 From today you can have a three course Christmas lunch at Edinburgh Castle for £35.
At the National Museum of Scotland at 19.00 a talk by Andy Goldsworthy.
"Andy Goldsworthy's contemporary sculptures feature in our Early People gallery. In this lecture, he will continue his dialogue with the Scottish archaeology collections, and reflect on the themes of the Glenmorangie Research Project on Early Historic Scotland. Join us from 18:15 for a complimentary glass of Glenmorangie Original, courtesy of our partner." Cost; £6, £5 Concession and Members Suitable for: Adults Booking: Book tickets online or call 0300 123 6789
9 December 2011
At The Usher Hall this evening something to ease you into Christmas.
RSNO – A Russian Winter: The Snow Maiden and The Nutcracker
Programme: Rimsky-Korsakov Suite from The Snow Maiden Rachmaninov Piano Concerto No2 Tchaikovsky Act II from The Nutcracker Christian Kluxen (CONDUCTOR) Olga Scheps (PIANO) Royal Scottish National Orchestra
"Everyone loves Tchaikovsky's Nutcracker, and tonight Christian Kluxen whirls us through the Dance of the Sugar Plum Fairy, the Waltz of the Flowers…every mouth-watering moment! But first, we visit another fairytale kingdom – the glittering world of Rimsky-Korsakov's lovesick Snow Maiden – and enjoy much more than a brief encounter with Rachmaninov's most romantic piano concerto. Cold nights: warm hearts!"
Pre-concert talk 6.45pm Peter Hunt (RSNO Cello)
10 December 2011
At The Cameo, Opera from the Met this evening at 18.00 features Faust transmitted live via satellite.
As the complete antithesis to this you can get tickets for Torture Garden at The Caves here.  
11 December 2011
Finally the day has dawned for the Great Edinburgh Santa Run.  Two laps of West Princes Street Gardens dressed as Santa – you know you can do it! The warm up session will be a Zumba session starting at 10.30a.m.
Adam Ant & The Good, The Mad and the Lovely Posse are playing at HMV Picturehouse at 19.00.
12 December 2011
Knitting Groups meet in libraries
Blackhall Library – every second Monday at 6pm so this group meets tonight!
Leith Library – every Thursday, 6:30pm-8:30pm
Newington Library (who made the amazing items pictured above) – every Wednesday at 6:30pm.
Oxgangs Library – every other Tuesday, 10:30am-12pm: next meeting November 29th.
Portobello Library – every Thursday from 6:30-7:30 pm
Sighthill Library – Fridays 2-4pm
Wester Hailes Library – adult group every other Wednesday, 2-4pm , kids knits every Friday throughout term time, 2-4pm.  Please note that these groups are very popular, so please contact the library first to avoid disappointment!
13 December 2011
Christmas with the Choral. Relax and unwind in the company of Edinburgh Royal Choral Union and the young voices of the Edinburgh Youth Choir at the heart of the West End in St Cuthbert's Church on Lothian Road.
The Health, Social Care and Housing Committee meet today at the City Chambers.
14 December 2011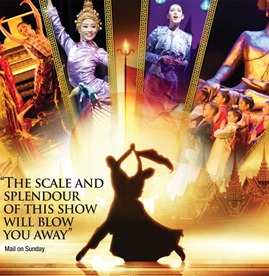 The King and I begins its Christmas run tonight at The Festival Theatre. The well-known story of the governess falling for the King of Siam will unfold on the stage in what is promised to be "a lavish grand-scale spectacle". Loads of Rogers and Hammerstein songs for you to sing along with.
At the National Museum of Scotland, a talk about the Global History of the Scottish People. "Professor Tom Devine considers what the transformed museum tells us about the global significance of the Scottish people, drawing on recent academic research to outline the historical context of objects on display. The lecture will start at 19:00. There will be a book signing afterwards and Tom Devine's latest book 'To the Ends of the Earth' will be available to buy on the night." Cost: £6, £5 Concession and Members and Patrons free Suitable for: Adults Booking: call 0300 123 6789
15 December 2011
A Carol concert tonight at The Usher Hall. This is the CLIC Sargent carol concert and you can buy tickets here.
The Lyceum's Youth Theatre presents Kick Ass Christmas from tonight.
16 December 2011
The Faculty of Advocates Choir sing tonight at The Queen's Hall. "Come and sing your favourite carols and share the Christmas readings, sacred and secular. As always, the concert is free with all donations going to the Edinburgh City Mission."
It's a Wonderful Life is showing at The Filmhouse from today.
17 December 2011
Pulp Fiction Books present
Laundry Night with Charles Stross: A sneak preview reading from Stross's upcoming Apocalypse Codex
Laundry Night with Charles Stross takes place on Saturday 17th December, promising an afternoon of delight for Stross fans in Edinburgh. Local writer and critic Andrew J. Wilson will chair a question session. Mr. Stross will read a sneak preview from his upcoming book, The Apocalypse Codex, fourth in The Laundry series. Finally he'll be available to sign books. The event will be hosted by the new genre bookshop cafe, Pulp Fiction.
LISTINGS INFORMATION:
TITLE OF EVENT:    Laundry Night with Charlie Stross
Venue:                    Pulp Fiction, 43 Bread St, Edinburgh EH3 9AH
Price:                      FREE to attend
Booking info:            Tickets required, book at 
http://stross-laundry-night-efbevent.eventbrite.co.uk/
Time:                      15:00 – 16:30, 17 Dec 2011
THE AUDIENCE CAN PURCHASE TEA, COFFEE AND CAKES AT OUR CAFE.
An interesting work of art will be on display at the Scottish National Gallery of Modern Art  from today.
"Visit  this season and experience an incredible painting by one of the masters of conceptual art. Sol LeWitt's spectacular wall drawing will cover three walls in the Gallery, surrounding you in a world of vibrant colours.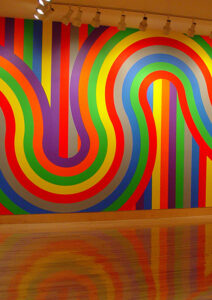 Drawings such as these exist as a set of instructions that are then carried out by a team at the Gallery who make the drawing themselves and become part of the creative process. As different people create the works each time and in different locations, no piece is ever the same. Not only this but, unlike most works of art, LeWitt's pieces are made by painting directly on to the walls then painted over at a later date." We think it looks spectacular!
At The Usher Hall tonight Christmas with the Rat Pack from Las Vegas. "Take a trip back in time to the glamorous, glitzy nights of Las Vegas in the late 1950s and early 60s where, in the company of three of the world's most popular entertainers, the fabulous Burrelli Sisters and The Rat Pack Big Band, you will experience Frank Sinatra,
Sammy Davis Jr & Dean Martin performing at the famous Sands hotel."
Forty Winks at National Museum of Scotland Dates: Sat 17 Dec – Sun 15 Jan
Watch, learn and dance: the perfect way for families to discover the magic of ballet. Follow our fairies into the dream world of The Sleeping Beauty. Suitable for boys and girls aged 3 and up, Forty Winks is a series of activities specially designed to unlock the magic of Scottish Ballet's winter production The Sleeping Beauty. Find out more about Forty Winks here.
18 December 2011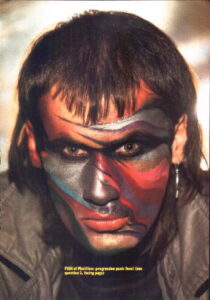 FISH – Fishheads Club Tour
Sunday, December 18th, 2011
7:00pm – 10:00pm
Fish, ex-lead singer of Marillion, will tour Scotland with an acoustic set that has already garnered fantastic reviews in Germany, Holland, Poland, Norway and Denmark. With Frank Usher on guitar and Foss Paterson on keyboard, Fish will be playing songs from the back catalogue of both Marillion and his own solo albums, with the possibility of previewing some new material if he gets around to writing it before August. The tour will take in cities as well as smaller towns and, for the first time, visits to Orkney, Shetland and Lewis.
Tickets £17.50+BF From Ripping Records 01312267010, TicketsScotland 01312203234, Ticketweb + Skiddle Online.
19 December 2011
Film night tonight at Sofi's Bar. 
20 December 2011
The Dunedin Consort perform The Messiah tonight at The Queen's Hall. "As ubiquitous to the season as minced pies and mulled wine, Handel's Messiah is deservedly one of the most popular choral works ever written. The work's arias are both emotive and theatrical; its rousing choruses exhilarating. Dunedin Consort and Players, directed by its music director John Butt, presents its annual performance of this work at a time of the year in which its life affirming message will resonate the most, the celebration of Christmas."
Raymond Gubbay presents Christmas Carols by Candlelight tonight at The Usher Hall.
21 December 2011
The Development Management Sub-Committee meets at the City Chambers today.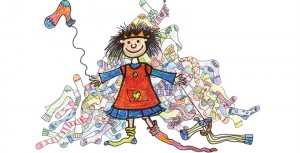 The Lost Sock Princess is on at the Traverse for children from 3-7. Shows at 10.30a.m. or 1p.m. depending on the date you choose. And you have to remember to take a washed sock with you…
22 December 2011
Phil Cunningham's Christmas Songbook tonight and tomorrow night at The Queen's Hall. "For two nights only, Phil will be joined by regular collaborators Eddi Reader, Karen Matheson, John McCusker, Kris Drever, Ian Carr, Kevin McGuire and the Songbook Brass Ensemble to lead you through a great fun night of festive music."
Skoolsports run a two day coaching camp today  and tomorrow for primary school pupils. More details here.
The Filmhouse is showing The Wizard of Oz on the big screen….today and certain other dates. More information here.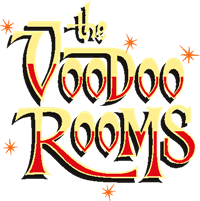 We Believe in Father Christmas Americana Christmas at The Voodoo Rooms19a West Register Street. Party with The Dirt, The Firebugs and The Deadly Winters.
"Expect the gothic country of The Dirt to be top of your Christmas list, the beautiful harmonies and wandering arrangements of The FiREBUGS to put some holly on your ivy and the stories and soaring melodies of The Deadly Winters to fill your stockings. Each will also bring you a festive tune to ensure that it won't be a silent night.
So come and hear a great night of Scottish Americana and folk-rock with a cockle-warming festive twist. "
Part 2 of The Edinburgh Reporter Guide to What's on in December will be published shortly and will cover the dates from 23 -31 December……if you have an event on then which we should know about then email us with the details and you will be included!