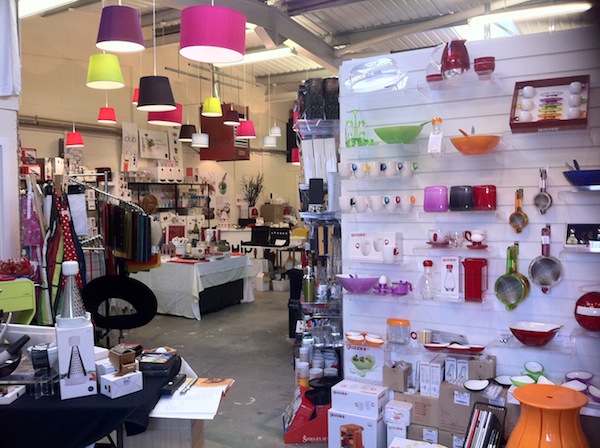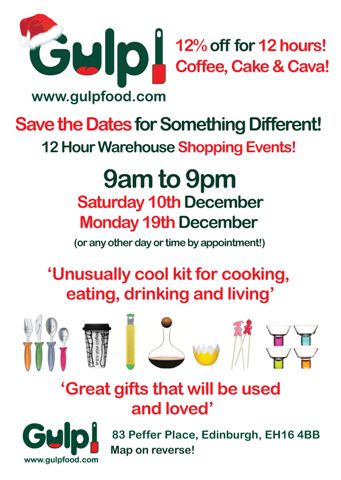 gulpfood.com offers "everything inedible for eating, drinking, cooking, entertaining and giving" and is the brainchild of former Lawyer Miriam Fogarty, a foodie with an infectious enthusiasm for cooking, living and the whole lot in between. And the choice of gifts is almost endless. Miriam runs her business online, from a shop in North Berwick and from a warehouse at  Peffer Place, so you have no excuse for not getting the foodie in your family the very thing they need for Christmas. They are running another of their 12 hour shopping events at the warehouse next Monday, 19 December from 9am till 9pm.
Miriam chose for us a few of her favourites….but even she finds it difficult to choose from the vast array of gadgets, crockery, glassware, books, wedding gifts, ideas for little gifts and big fat presents…. So here is just a very small selection..but none of these will gather dust!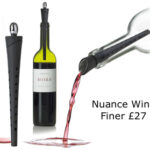 Wine Finer:
Danish designed, this little wine gadget (not much bigger than a fountain pen) does four jobs in one! It is a combination of an aerator, filter, non-drip pourer and stopper.
To use the finer, simply insert into the bottle of wine and pour. The wine flows through 32 aeration vents while an inner stainless steel screen filters out sediments and cork. When you tilt the bottle upright having poured, the finer catches any drips. If there is any wine left (!), you can use the stopper part of the finer to enjoy the wine later. It is made from stainless steel and is dishwasher safe
What's plastic, sings songs, and sits in boiling water? It's the BeepEgg! This little gizmo lives in the fridge, with your eggs, then rides along into the saucepan when you're boiling them. Its internal thermostat continuously measures the water temperature, calculates the inner temperature of the eggs, then lets you know what level of hardness they're at by playing one of three different tunes.
To live up to its name, the BeepEgg starts things out by beeping once when the water starts to boil. After that, it plays the tune Killing Me Softly when the eggs are at the soft-boiled stage. When they're medium-boiled, it regales you with Chick, Chick, Chick, Chicken  Chi). If you like your eggs hard-boiled, you'll wait for it to perform It's a Heartache (….hard eg…).
To stop it, you just put it in cold water or wait for the singing to peter out
Coaster/Openers
One customer has a hubby, a son and two brothers – she bought one box and is going to split it up and put one in each stocking!! Clever eh?
Coaster set Bottle Opener in stainless steel supplied in presentation/storage box
Set of 4  D. 10,5cm, H. 0,6cm, BOX32 Design
Guzzini Interlocking Dishes
Great for this time of year ! Comes in orange, green, grey, yellow, purple and blue too! Makes a great present …for you or for others!
A stylish way of serving small finger food at the dining table. Great for outdoor dining, parties and buffets. Guzzini Interlocking Dishes with two-tone colour are part of Guzzinis 'Vintage' range, an innovative serving set for the dining table. Perfect for parties and buffets. Plastic/Acrylic. Dishwasher safe.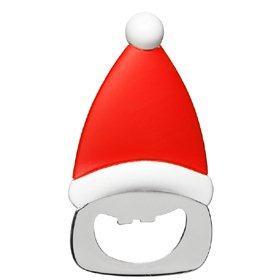 Santa Bottle Opener – £5.95 (Very cute!!)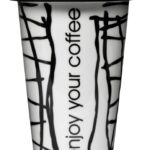 Double Walled Take Away/Car Mug – cool enough to handle but keeps your drink
warm for longer … and the comfort of a silicone lid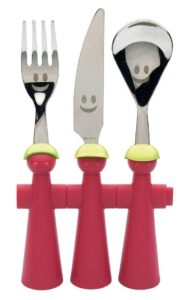 Childrens Puppets Cutlery Set Also in Blue with Orange Caps: £19.95
Wine Holder/Coaster Set : £12.50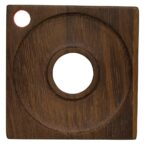 Two part wine bottle holder and coaster  comes in a festive red gift box : £12.50
And then as far as The Reporter is concerned here is the piece de resistance…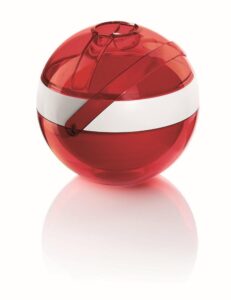 Festive Red Ice Bucket (inc tongs) by Guzzini £33.50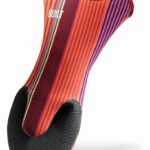 And oh here's another one – High High Neoprene Oven Glove by BUILT  £19.50
And finally, one for a child's stocking….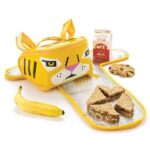 Childrens Insulated Food Safe (Flat packed) Tiger Lunch Bag £10.95
 Gulp! 62 High Street North Berwick EH39 4HQ mir@gulpfood.com
Gulp! 83 Peffer Place Edinburgh EH16 4BB mir@gulpfood.com  
And Gulp is on Facebook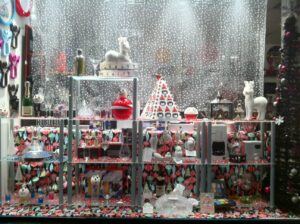 [googleMap name="Gulpfood Warehouse" width="400″ height="400″ directions_to="false"]83 Peffer Place Edinburgh EH16 4BB[/googleMap]