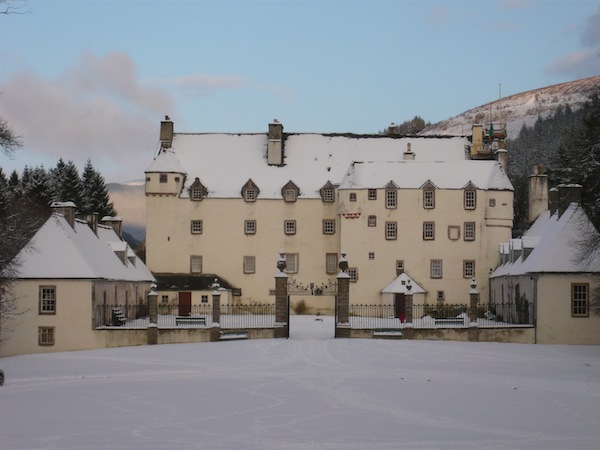 You have a choice today. You can either go and stay at Traquair yourself, book a stay for others or indeed you can buy your Christmas gifts from their online shop. The choice is yours! We rather fancy the 'Downton Abbey' type of overnight stay it offers….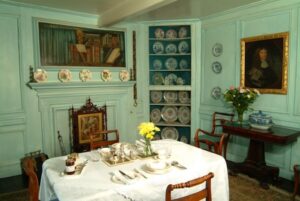 Traquair is Scotland's oldest inhabited house dating back over 900 years. Originally a royal hunting lodge, it is claimed that 27 Scottish monarchs visited Traquair and in 1745 Bonnie Prince Charlie also visited on his way South. As he left the house the Earl of Traquair closed the gates behind him and vowed the gates would  not be opened again until a Stuart king returned to the throne. They have been closed to this day.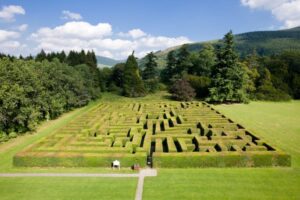 The house is nestled in the rolling hills of the Scottish Borders, an hour's drive from the centre of Edinburgh and a wonderful day out awaits you as you step back in time into a unique family home. Discover the priest's secret escape route down the ancient stairs, and learn about the Stuart family's strong links with Mary Queen of Scots.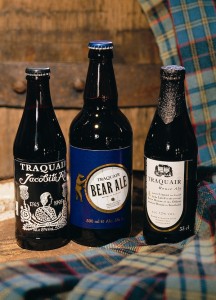 There is also of course, the famous Traquair House Brewery dating back 300 years, housed in one of the wings. Rediscovered in the 1960s it has been brewing traditional Scottish ales ever since to world wide acclaim.
If you want to experience staying at Traquair, there are 3 luxurious double bedrooms with half tester beds, all furnished with antique furniture.  Your stay includes a full Scottish breakfast, and a tour of the house and dinner can be provided on request.  A wonderful  Christmas, anniversary, birthday or honeymoon treat.
SPECIAL OFFER – Receive a complimentary bottle of Traquair's own Cuveé Catherine in your room.
Quote ref: TRAQ985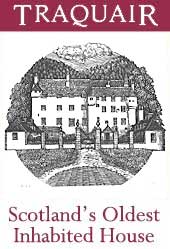 You can also visit the on line Gift Shop at www.traquair.co.uk   to  purchase gifts, clothes, books and  ales.
Traquair House, Innerleithen, Peeblesshire EH44 6PW, Scotland. Tel: +44 (0)1896 830323