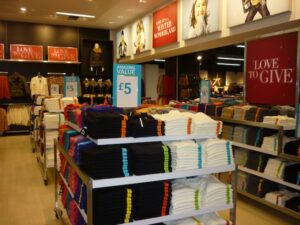 The long wait is finally over for Edinburgh's fashionistas as Primark is set to open its doors for the first time on Princes Street at 9am this morning. The hotly anticipated arrival of Scotland's flagship store will be met by crowds of excited shoppers looking to snap up the perfect Christmas gifts at bargain prices, notwithstanding today's cold weather.
Located at 91-93 Princes street the new 75,000 sq ft retail outlet offers customers a vast range of the very latest fashion and style in menswear, womenswear, childrenswear and homeware over an impressive five floors.
Director of Human Resources and one of Primark's founding members, Breege O'Donoghue, spoke of the first-rate shopping experience Edinburgh customers can expect. "It's five floors of fashion at the best value for money, suitable for all the family. Our customers on Princes Street can expect a lovely shopping environment, state of the art lighting and fixtures, beautiful visual merchandising and most of all they will be welcomed with a smile."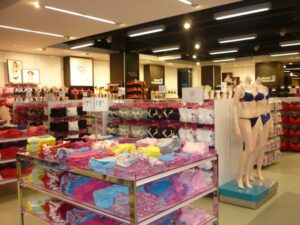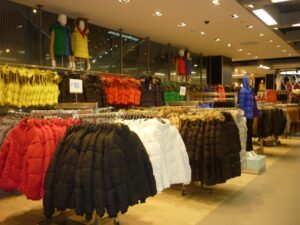 The new store was constructed during an ambitious 65-week project which involved the intricate demolition of existing structures on Princes Street and Rose Street before building the new store on a floor by floor basis.
The designs for the building were shaped by the
council's "string of pearls" framework for Princes Street, and include a new pedestrian link between Princes Street and Rose Street, as well as new views onto Edinburgh Castle  and Princes street gardens which have been opened up to shoppers for the first time.
Operating in Scotland since 1975, Primark will be adding to their 2800-strong Scottish workforce as 557 positions have been filled in retail and management at the new Edinburgh store, giving a much needed boost to employment in the capital.
Paul Marchant, Chief Executive of Primark, said: "We are delighted to be opening our Scottish flagship store on Edinburgh's Princes Street. We know there has been huge demand for a Primark in Edinburgh so we are delighted to finally be turning this into a reality."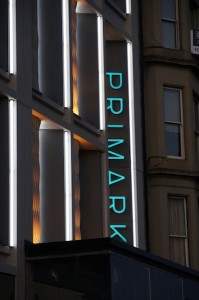 The Edinburgh store is Primark's 19th outlet to open in Scotland and follows another high profile store opening this week in Livingston at The Centre. Primark currently has 232 stores in Ireland, the UK, Spain, the Netherlands, Portugal, Germany and Belgium.