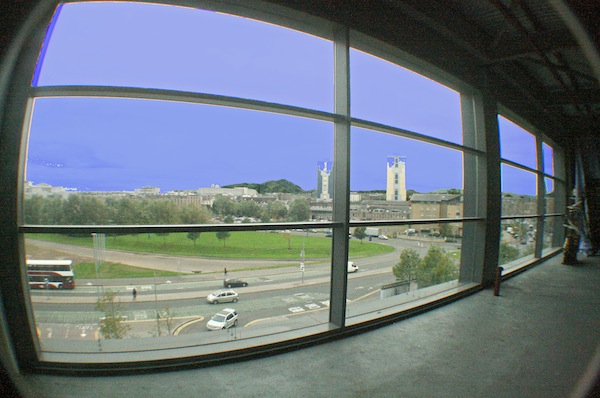 Edinburgh's Ocean Terminal and local theatre company, Siege Perilous, have joined forces to present Simon Jackson's 'Turning to the Camera'. The production will be performed in a 6,000 square foot unit within the shopping centre's restaurant area.
'Turning to the Camera', the tightly-written and fast paced thriller, is based on the true account of the defenestration of the ex-head of Egypt's secret service in London. It will be performed in the remaining vacant unit within Ocean Terminal's restaurant area, 'The View', which is occupied by a range of eateries, including handmade burger Co., Pizza Express and Frankie & Benny's.
Michelle Macleod, Duty Centre Manager at Ocean Terminal, said:
"We are delighted to welcome Siege Perilous to Ocean Terminal and to be part of such an exciting project. It is not only a great opportunity to maximise the vacant space, but it also demonstrates the shopping centre's diversity, by adding to its existing retail and leisure offerings, whilst promoting the local area and talent."
Andy Corelli, Artistic Director at Siege Perilous, said:
"We visit Ocean Terminal regularly as we live close by and for a number of years I've felt inspired about wanting to stage a show here as it's an amazing venue. We were delighted to receive such a warm response to our proposal from the management team. The unit has huge 4-metre wide windows which provide a ready-made backdrop for the 'film noir' staging of 'Turning to the Camera' as well as offering a tremendous view of Edinburgh's skyline".
'Turning to the Camera' will be at Ocean Terminal from 28th November until 3rd December at 8pm with matinee performances on 1st and 3rd December at 4pm. Tickets available via WeGotTickets.com or by calling 0131 554 3005.