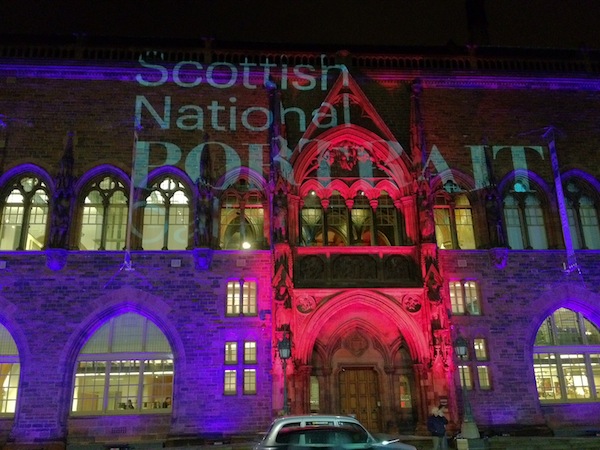 News for you today:-
30 November Industrial Action
Glenfiddich Spirit of Scotland Awards 2011
National Museum of Scotland Christmas Events
The Edinburgh Reporter Advent Calendar
PandaNews
Happy St Andrew's Day!
Edinburgh Council is closed today says Conservative Councillor, Cameron Rose, writing in his blog. Which bits are closed are confirmed on the council website.
The Edinburgh University Anti-cuts movement are also picketing the university buildings and issue picketing directions on their website.
Dr Gordon Rintoul, Director of National Museums Scotland, won the Top Scot award last night at The Glenfiddich Spirit of Scotland Awards 2011, held at the Mansfield Traquair, for leading the renovation of the Chambers Street museum. The museum recently welcomed its one millionth visitor in four months. Dr Rintoul said that he accepted the award on behalf of the whole team, but this award is described as recognising someone whose achievements "will make all Scots proud."
There were many other illustrious and deserving winners in each section, such as artist, David Mach and Dr Alan Bowman who has discovered a non-pesticide method of controlling the varroa mite which is threatening bees worldwide. The capital's Martin Wishart lost out to restaurateur, Norman MacDonald from Cafe One in Inverness who rears his own beef cattle and pigs on his croft. Butcher, Simon Howie, won the Business category, and Edinburgh's David Paul Jones, composer, vocalist and pianist won the music section. In the screen category, Karen Gillan, she of Doctor Who fame was a popular winner and para-cyclist, Neil Fachie, was winner in the sport section.  The writing section was particularly strong with Denise Mina, Jackie Kay and Julia Donaldson all losing out to Falkirk born Alan Bissett, who is a novelist, playwright and performer.
The Museum is putting on some special events leading up to Christmas and just after the big day itself in its Art Competition. It also has a family ceilidh on Hogmanay! Many more details here. 
We will have our own Christmas Advent Calendar beginning tomorrow, when we offer you gift ideas each day until Christmas Eve.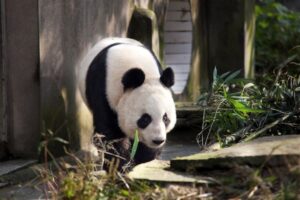 The news that giant pandas Tian Tian and Yang Guang will be arriving at Edinburgh Zoo on Sunday  has resulted in a surge of advance bookings from visitors eager to catch the first glimpse.
Almost 1500 tickets to see the giant pandas have been sold by the zoo in less than 24 hours following the confirmation of the bears' arrival in Scotland's Capital.
The giant pandas will go on show to the public from Friday 16 December, following a series of private viewings for zoo staff and members of the Royal Zoological Society of Scotland. Visitors are not being charged extra to see the pandas, but due to the high demand, time-ticketing is in operation with visitors able to select a visiting time in half-hourly intervals, subject to availability.
To guarantee viewing and to avoid disappointment, all visitors are being encouraged to pre-book their panda viewing online when purchasing Zoo entry tickets. Around one third of panda tickets will also be put aside for visitors coming to the zoo, available on a first come first served basis.
Hugh Roberts, Chief Executive at Edinburgh Zoo, said: "We are witnessing unprecedented levels of interest in viewing opportunities for our newest arrivals, which proves what a global draw the giant pandas are going to be for the Zoo.
"We have invested heavily in systems for the giant panda arrival and a lot of careful planning has gone into our ticketing strategy. Our aim to allow a steady flow of visitors through both viewing areas of the enclosure throughout the day, whilst maximising the viewers' panda experience.
"We want as many people as possible to view our giant pandas in a comfortable and accessible environment, and our advance-booking system will allow us to do this."