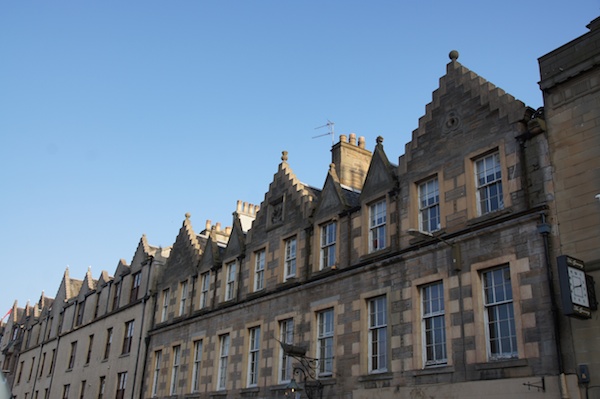 Robert Graham has been convicted at the High Court in Edinburgh of the attempted murder of Leslie Cumming, the former Chief Accountant at The Law Society of Scotland in 2006. Graham was  arrested last year in Australia. 
We were interested to read media commentator, Roy Greenslade's blog in The Guardian. He had hoped that the appointment of Ashley Highfield, former VP with Microsoft, to head up Johnston Press might mean a revolution for the group's online presence, but says he has been disappointed that this is not the case. Greenslade claims that in a world where the print sales of The Scotsman have fallen by 10% in twelve months, print is dying. What do you think? Do you buy a newspaper regularly or do you mainly get your news fix online?
Leith Festival needs you. That is the message from the organisers who are now without a salaried Festival director. There is to be a public meeting on 7 December 2011 at 7.30p.m at Leith Community Centre at the same time as the AGM when it is hoped that enough  volunteers will come forward to organise the ten-day event next June.
The Art Fair opens today at The Corn Exchange exhibiting lots of art from different art galleries in the one convenient place until Sunday.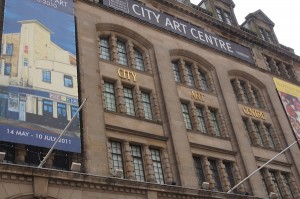 Also the Reflection exhibition has been installed at The City Art Centre.
The third and fourth floors have been  a hive of activity this week as artists and craft makers assembled and installed their work ahead of Saturday's exhibition opening.
Reflection highlights the inspiring work of 22 artists and makers who have been supported by the Visual Arts Awards and Craft Maker Awardsrun by the City of Edinburgh Council in partnership with Creative Scotland since 2000.
Co-curators Tracy Scodellaro (pictured) and Maeve Toal are currently working round the clock to help the participating artists install their work before the exhibition opens later this week.
Painting, sculpture, printmaking, photography, installation, film and new media, combine with ceramics, glassmaking, jewellery and textiles to provide a small glimpse of the breadth of skill and imagination that the city has to offer. As many of the exhibiting pieces are for sale, there is the exciting opportunity to invest in Edinburgh's talent and support the city's thriving art and craft sector.
Reflection opens on Saturday 19 November and runs until 12 February 2012. That was then: this is NOW, a retrospective celebration of Scottish tapestry art, opened at the gallery on Saturday 12 November.
Admission is free and the City Art Centre is open seven days – 10am to 5pm Monday to Saturday, 12 noon to 5pm on Sundays.