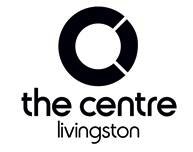 Fashionistas in Livingston are in for a major treat as one of the most loved high street retailers in the UK, Primark, plans to open its doors in time for Christmas at The Centre.
The eagerly awaited and most requested store by shoppers to come to Livingston will be the first Primark to open in the Edinburgh and Lothians area.
The fashion retailer will boast an extensive range of top quality stylish womenswear, childrenswear, menswear, homeware and accessories over three floors.
Renowned for providing its customers with up-to-the-minute and high fashion at very affordable prices, and with everything from the latest styles to the essential items, the new arrival will add to the range of fashion retailers at The Centre, including Top Shop, H&M, Debenhams and Marks & Spencer.
Primark follows on the footsteps of other recent openings by major fashion retailers including Superdry and Jack & Jones.
James Bailey, centre director at The Centre, Livingston, said "We are very excited about the arrival of Primark and even more so now that it will be open in time for Christmas.
"Over the years shoppers have told us that this is the one store they would love to have on their doorstep not only because the collections are very trendy but also because it is well-priced.
"We are confident it will be a huge success as fashionistas in West Lothian and Edinburgh, and visitors to The Centre from further afield, take advantage and enjoy shopping in what is by far one of the biggest and most popular fashion outlets in the UK."
Breege O'Donoghue, Director of Primark, said "Primark is delighted to be opening a new store in The Centre, Livingston in early December 2011. Livingston provides an ideal location for Primark as it meets our requirements for store locations and is already a popular destination for our key demographics. The new store will be bursting with quality commercial fashion at value for money prices for all the family."
The new store will be the latest addition to Primark's portfolio of over 220 stores across seven countries.