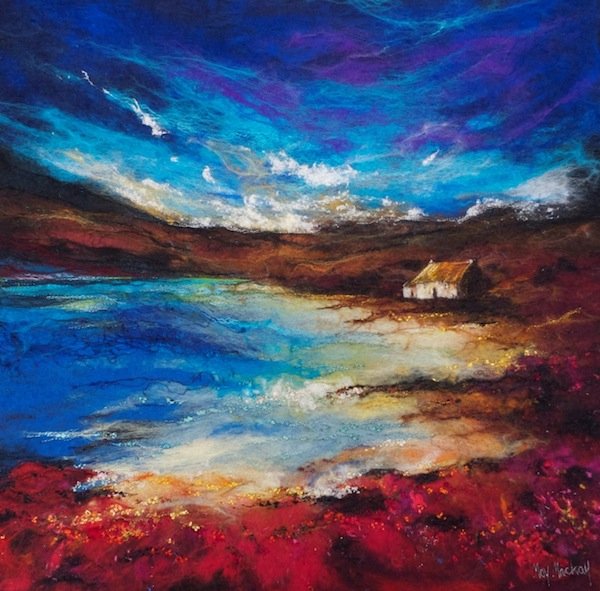 An Edinburgh-based charity is gearing up for the start of a nine-day art sale that it hopes will generate £60,000. The Edinburgh Macmillan Art Show in aid of Macmillan Cancer Support will feature around 300 works of art ranging in price from £30 to £4000.
One of the artists featured will be Dame Elizabeth Blackadder whose retrospective is currently showing at The Scottish National Gallery to celebrate her 80th birthday.
Among the other artists selling work at the show are Moy Mackay, Damian Callan, Ann Oram and Lynn Rodgie. Due to the success of previous shows the volunteer organising committee have extended the 2011 show from the usual four day event to a fantastic nine day long art show and sale.
Pamela Williamson, Macmillan's Edinburgh fundraising manager, said: "The money raised from the show will fund our vital cancer services, including specialist cancer nurses and grants for people with cancer experiencing financial problems.
"We have a great range of work for sale, with something in a price range and style to suit everyone so we hope art lovers from across Scotland come along to our show. It's not often you can treat yourself to a fantastic piece of art and help charity at the same time."
The art show, which runs from October 6 to October 15, is being generously sponsored for a second year by Edinburgh construction firm, The Miller Group.
Stephen Dunn, Group HR Director, The Miller Group, said: "We are delighted to be sponsoring the Edinburgh Macmillan Art Show for the second consecutive year.  Last year's show was a huge success and I am confident this year will be even better.  We are honoured to be involved with this prestigious event which helps raise funds to support the services offered to so many people in the Lothians by Macmillan."
The event, being held in the historic Dovecot Studios, is the 9th art show Macmillan has held in the city.
For more information about the show visit www.macmillanartshow.org.uk