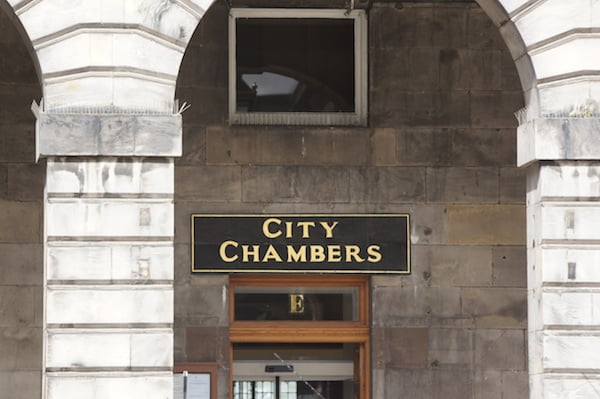 We spoke with Councillor Gordon Mackenzie the LibDem transport convener, Councillor Lesley Hinds, the Labour transport convener, Councillor Steve Cardownie the SNP group leader and Alan Rudland who represents the Leith Business Association for their reactions to the decision by The City of Edinburgh Council to continue the tramline from the airport to St Andrew Square just after the meeting had ended.
We also ran a Liveblog this morning to cover the meeting as it happened, and we also have a further report on the meeting here. 
What do you think? We look forward to your comments.