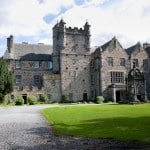 Building on the success of the first Lammermuir Festival last year, this autumn brings ten days of wonderful music performed in the most stunning venues across East Lothian, Scotland.
The Lammermuir Festival is the only one of its kind in this historic region whose outstanding natural beauty nestles between the Lammermuir Hills on one side and spectacular cliffs and seascape on the other. With concerts afternoon and evening in both rural and town settings, the Festival offers visitors the perfect opportunity to explore East Lothian, discover new places and experience world-class performances of live music.
Officially the sunniest place in Scotland, East Lothian offers visitors a wonderful mix of architectural, cultural, geological and literary history. There are excellent museums, galleries, exhibitions, castles and stately homes as well as miles of sandy beaches and rolling hills. Also known as "the garden of Scotland" there is an abundance of delicious fresh local produce from scrumptious Scottish cider and fruit liqueurs, to prize-winning butchers, freshly caught seafood and an excellent array of award-winning restaurants.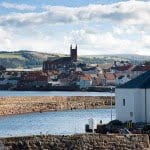 This year The Lammermuir Festival has secured six stunning new venues: Winton House in Pencaitland; the beautiful and ancient churches at Dirleton and Whitekirk; the impressive St Michael's Kirk, Inveresk, Musselburgh; St Andrews Blackadder in the picturesque seaside town of North Berwick and Poldrate Granary in Haddington. The venues are as diverse as the programming and include an aircraft hangar housing Concorde, a medieval church and Lennoxlove House, the 14th Century home of the Duke of Hamilton. Featuring major artists, ensembles and orchestras, East Lothian will become a cultural feast from Friday 16th to Sunday 25th September 2011.
The extraordinary 12th Century Winton House, with its paintings by Canaletto and Van Dyck, boasts some of the finest Renaissance interiors in Scotland. As well as its great works of art, the house is set in superb grounds and hosts just a few events each year when members of the public have a chance to visit one of East Lothian's most spectacular houses. The Lammermuir Festival hosts an afternoon recital divided between two of Winton's impressive rooms: Louise Alder performs enchanting song cycles by Richard Strauss and Gian Carlo Menotti, and Emily Hoile plays music for solo harp by Bach, Scarlatti, Fauré, Glinka and Grandjany.  With a full afternoon tea in the extended interval, this will be an unbeatable way to spend the final afternoon of this year's festival.
The Festival features the highest calibre of artists, conductors and orchestras including the BBC Scottish Symphony Orchestra, the Scottish Chamber Orchestra and the Dunedin Consort and showcases a selection of today's finest young talent, including the Navarra Quartet who return for another Musical Journey. Making their Festival debut this year are: the spectacular trumpet player, Alison Balsom; Gramophone Award-winning vocal ensemble Stile Antico (appearing for the first time in Scotland); Scotland's leading chamber ensembles, Hebrides Ensemble and the Scottish Ensemble; young American violinist Jennifer Koh; soprano Louise Alder and harpist and clarsach player Emily Hoile.
The programmes vary from traditional folk music, to renaissance choral music, string quartets and full symphonic works, and a production of the extraordinary music theatre piece "1000 Airplanes on the Roof" with ensemble and actor, by American cult composer, Philip Glass.
James Stretton, Chair of Lammermuir Festival says; "It is truly marvellous to be hosting a second Lammermuir Festival following the success of the inaugural event.  There is a great abundance of beautiful places in East Lothian, and we are delighted to include six new venues this year. We invite you to come and enjoy beautiful music with us and to discover more of the lovely places that make our region so enticing."
Artistic Directors Hugh Macdonald and James Waters say; "East Lothian is the perfect place for music as the large and enthusiastic audiences at last year's inaugural festival discovered. We have devised a programme that matches great music with beautiful settings and is studded with wonderful performers, many of them from Scotland.  Above all we cannot believe our luck in the wonderful set of venues at our disposal.  We can't wait for September!"
The new production of the dramatic work by contemporary American composer Philip Glass, "1000 Airplanes on The Roof" is set to be one of the 2011 festival highlights. In a collaboration with the National Theatre of Scotland and Red Note Ensemble, Lammermuir Festival is delighted to return to the Concorde Hangar in the National Museum of Flight to present what Glass himself calls a "science fiction music drama". With text by David Henry Hwang and premiered at Vienna Airport, it is scored for actor and ensemble and based around the mysterious 'M' who recalls his encounters with the extra-terrestrial life-forms. This unmissable production is directed by James Brining and conducted by Jessica Cottis.
2011 marks the centenary of Italian-born American, Gian Carlo Menotti, who was one of the most successful composers of the 20th century. Affectionately known as Mr MacNotti by the locals, he lived for many years in Yester House, Gifford and the Lammermuir Festival marks the anniversary with, including performances of his Violin Concerto, Nocturne for soprano, harp and string quartet and his song-cycle, Canti della Lontananza.  Writer and lecturer Derek Watson gives a special centenary talk in Poldrate Granary, Haddington, where he explores the breadth of the composer's achievements.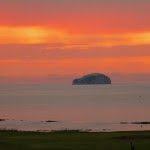 The Lammermuir Festival is produced by The Lamp of Lothian Trust, supported by East Lothian Council, Creative Scotland, EventScotland, The Lamp of Lothian Trust, The Stevenson Trust, The Bacher Trust, The Artemis Trust, The Binks Trust, Artifax Software Ltd, McInroy & Wood Ltd and generous individuals.
FRIDAY 16 SEPTEMBER
8.00pm, St Mary's Parish Church, Haddington
Scottish Chamber Orchestra
SATURDAY 17 SEPTEMBER
3.00pm, St Michael's Kirk, Inveresk, Musselburgh
NYCoS National Girls Choir
SATURDAY 17 SEPTEMBER
8.00pm,  Yester Parish Church, Gifford
Emily Hoile clarsach
SUNDAY 18 SEPTEMBER
3.00pm, Stenton Parish Church
Hebrides Ensemble
SUNDAY 18 SEPTEMBER
8.00pm, Concorde Hangar, National Museum of Flight, East Fortune
1000 Airplanes on the Roof Phillip Glass
MONDAY 19 SEPTEMBER
7.30pm, St Mary's Parish Church, Haddington
Stile Antico
TUESDAY 20 SEPTEMBER
7.30pm, The Great Hall, Lennoxlove House, Haddington
Jennifer Koh violin
WEDNESDAY 21 SEPTEMBER
7.30pm, Dunbar Parish Church
The Stevenson Winds of the Royal Conservatoire of Scotland
THURSDAY 22 SEPTEMBER
7.00pm, Poldrate Granary, Haddington
Discovering Menotti
7.30pm, St Mary's Parish Church, Haddington
BBC Scottish Symphony Orchestra
FRIDAY 23 SEPTEMBER
7.30pm, St Michael's Kirk, Inversek, Musselburgh
The Scottish Ensemble
SATURDAY 24 SEPTEMBER
A Musical Journey I, II & III
Part I
12.00 noon, Dirleton Parish Church
Navarra String Quartet
Louise Alder soprano
Emily Hoile harp
Part II
3.30pm, Whitekirk Parish Church
Navarra String Quartet
Part III
7.30pm, St Andrew Blackadder Church, North Berwick
Navarra String Quartet
Louise Alder soprano
SUNDAY 25 SEPTEMBER
2.30pm, Winton House, Pencaitland
Louise Alder soprano
Sam Hutchings piano
Emily Hoile harp
SUNDAY 25 SEPTEMBER
8.00pm, St Mary's Parish Church, Haddington
The Dunedin Consort
TICKETS
Prices vary per concert: £20, £15, £12, £10
Special offer: Buy all 3 Navarra Quartet (24 Sept) for £30
Concessions for under 18s or students in full-time education
Concession prices vary per concert: £15 (all three Navarra Quartet concerts); £8 & £6
TO BOOK
Visit  www.lammermuirfestival.co.uk  or call 0131 473 2000
In person The Hub, Castlehill, Edinburgh, EH1 2NE