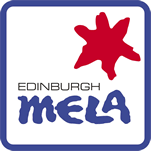 The Edinburgh Mela Festival is to return to Leith Links for just one weekend this year. Created in 1995 to showcase the capitals ethnic minority communities and their cultures, the Edinburgh Mela features a range of different activities drawing on influences from around the globe.
The festival has drawn huge crowds from across the country in previous years; with stalls serving international cuisine, live music and dance as well as a number of activities to keep children interested all weekend long.
Leith Links will be transformed from 2-4 September 2011 with a whole host of entertainments on offer bringing together traditions from Africa, the Middle East as well as other areas of Europe.
This year's festival is set to be as intriguing as ever with events such as the Shared Territories Project finding a worthy platform for its talents. This project involves two Scottish artists working with minority groups in Scotland to travel around some of Scotland's most beautiful natural environments, drawing on inspiration from this for their own work.
Whilst the festival is involved in bringing together different cultures  in celebration of Edinburgh's diversity, it also serves to get local artists and performers noticed in their home city.
One of the central attractions around this event is the wide variety of food on offer. Last year there were stalls representing many different heritages, all celebrating a diverse Scotland with the wide variety of dishes.
The Edinburgh Mela will feature a range of theatre performances from local talents as well as ethnic groups from across the world, all accompanied by the festival's market stalls. The stalls provide more than just food however, with different crafts and ethnic goods on offer.
For those who can't wait until September for the Mela Festival, there are attractions on offer throughout the summer across other parts of Scotland. Contemplation, an art installation from resident artist Sadia Gul Ibrahim will be on display in Glasgow from the 31st of July to the 13th of August.
For information on where and when to attend please visit the website at edinburgh-mela.
Five things to do for the Mela Weekend!