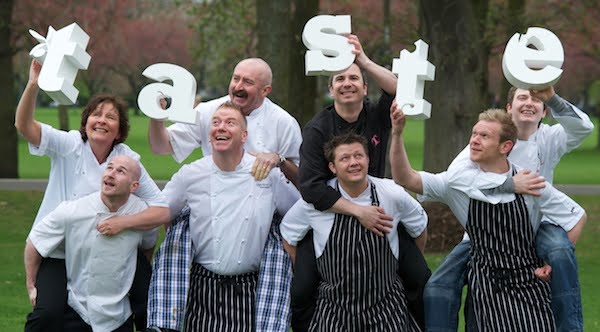 Taste of Edinburgh is back for a fifth year and is set to whet the appetite with a fantastic new venue, summertime date and mouth-watering line up for 2011.
As well as returning to its original venue in The Meadows, this year Taste of Edinburgh will also maximise the best Scottish summer produce and weather as it moves to a new, mid summer date of 1-3 July for the first time.
The event is set to showcase a star-studded line up of 15 award-winning restaurants, with Restaurant Martin Wishart, The Plumed Horse, Ondine and Cucina at Hotel Missoni, just some of Scotland's restaurants to sign up.  The event has established itself in Scotland's foodie calendar, and continues to attract thousands of visitors every year.
With support from City of Edinburgh Council and new title sponsor, AEG, Taste of Edinburgh 2011 will marry exceptional Scottish food and drink, outstanding chefs, terrific entertainment and the beautiful setting of Scotland's capital city.