The Scottish Government last week pledged to host a Scottish Film Investors Night. Culture Secretary Fiona Hyslop said the Government would bring together potential investors and film-makers to nurture financial support and create opportunities for the film industry.
The Investors Night will allow film-makers from across Scotland to showcase short films with a view to attracting the investment needed to create feature-length movies.The Scottish Government will explore options with Creative Scotland, the Edinburgh and Glasgow Film Festivals and the film industry to ensure the event is mutually beneficial.
Speaking during a parliamentary debate where she outlined the Government's ambitions for Scotland culturally and internationally, Ms Hyslop said:"This Government is committed to supporting the Scottish film industry and encouraging talented film-makers to succeed in these challenging times. The Scottish Film Investors Night will kick-start the industry by bringing together potential investors from the business community with Scotland's talented emerging film-makers."This week the First Minister and I met with key players from the film and screen industries who are in Edinburgh for our world renowned International Film Festival. This event will build on that, providing a clear focus and target for aspiring film-makers as well as outlining the opportunities and benefits for potential investors – including tax incentives.
We will work with Creative Scotland, the Edinburgh and Glasgow Film Festivals and the film industry to maximise the potential of these events and create opportunities for our home-grown film-making talent to flourish."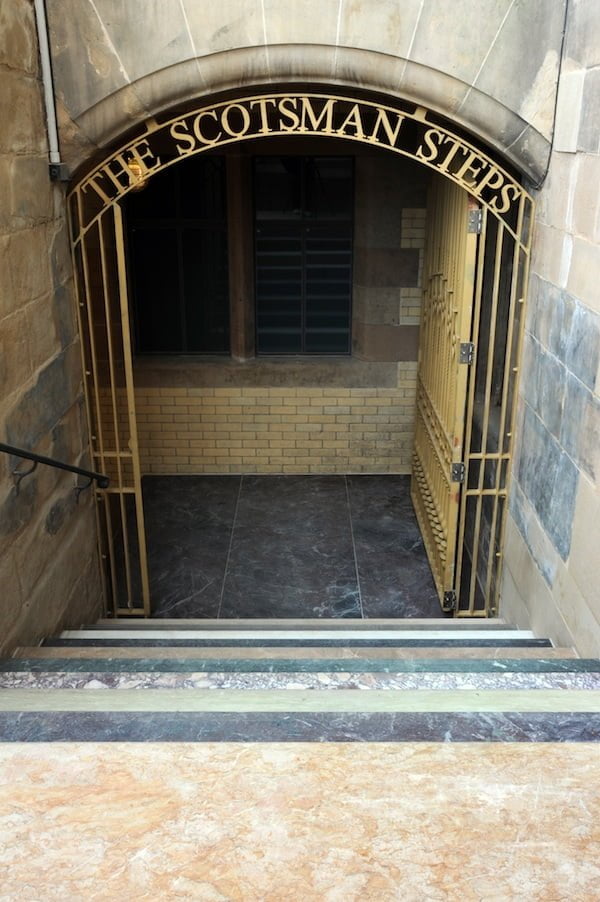 Ahead of the debate Ms Hyslop opened the newly renovated Scotsman Steps. This unique Edinburgh landmark has been revitalised by Turner Prize winning artist Martin Creed. Commissioned by The Fruitmarket Gallery with support from Scottish Government's Edinburgh Festivals Expo Fund for the Edinburgh Art Festival, the work involves Martin Creed re-surfacing the Steps with different and contrasting marbles from all over the world.Ms Hyslop said:-"The Scotsman Steps are simply stunning. This historic landmark has been transformed by one of our leading contemporary artists, showcasing Scotland's culture at home and internationally and creating an exquisite lasting legacy for the city and country as a whole. Scotland is a creative nation with a rich heritage and this project reflects our significant cultural contributions to the world."
Martin Creed Work No. 1059, 2011. New Commission for the Scotsman Steps. Courtesy the artist and Hauser & Wirth.
Copyright: The Fruitmarket Gallery. Photograph: Gautier Deblonde.