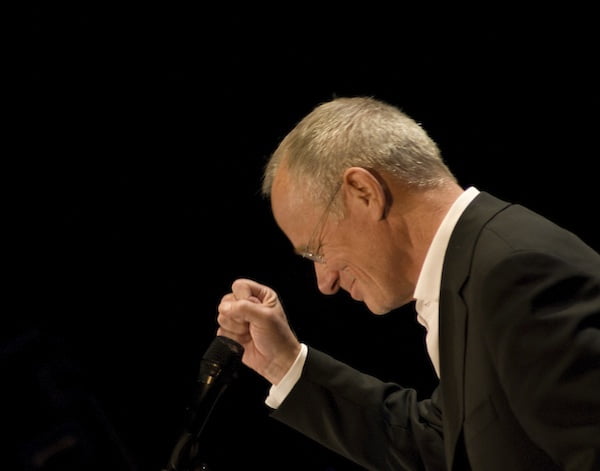 Edinburgh poet Young Dawkins is heading to Paris next week to represent Scotland in the Poetry Slam World Cup. He will be competing against poets from fifteen other countries, including the USA, Canada, and Brazil.
Dawkins won his place in the competition when he was crowned winner of the 2011 Scottish Slam Poetry Championship, which took place as part of the Aye Write! Festival in Glasgow last March.
He said, "It's an honour to be representing Scotland – which is home to so many talented poets – at this international event. There is some tough competition from across the globe, but I will do my very best to make Scotland proud, and am looking forward to a fun week in Paris."
The competition takes place from Tuesday 31 May until Sunday 5 June, and Dawkins will blog daily from the event at: http://dorkymum.wordpress.com/young-dawkins-poetry-blog/
A central figure in the New Hampshire beat poetry revival movement; Dawkins now lives in Scotland with his wife and son and is a regular on the Edinburgh and Glasgow performance poetry scenes. He will be performing his first solo show at this year's PBH Free Fringe in August.