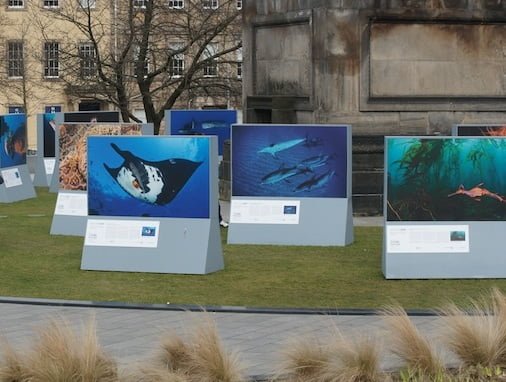 The Edinburgh International Science Festival starts today and we have listed our top ten from scouring the programme. Tell us what you are going to see!
A member of staff at Edinburgh Zoo has resigned and the investigation into anonymous allegations against Gary Wilson, acting chief operating officer, continues according to the Press Association.
And in what would seem to be a backtracking measure for Edinburgh's schools, The Scotsman reports that Primary 1 class sizes might rise to over 40 in the coming school year.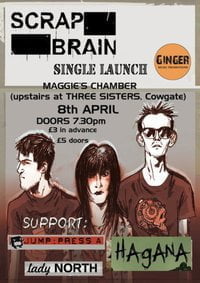 Edinburgh based femme-fronted grunge/punk trio Scrap Brain launch their debut single, 'Nal', tonight.
The show will take place at Maggies Chamber, and will feature a live performance from the band and support from Lady North and Jump: Press A. Due to unforeseen  circumstances, opening band Art of Privilege will be replaced by Edinburgh grunge/ska band Hagana.
The single was recorded at Verden Studios and is being promoted by New Found Sound as part of the band's development deal awarded to them for being judged the best band of the 2010 'Friday Night Live at Frankenstein's' competition.
The event is being organised by Ginger Music Promotions and will include drink deals on the bar. Tickets are available in advance for £3 from TicketWeb or from Scrap Brain, and will be available on the door for £5. Doors for the gig open at 7:30pm.
Here is a poetry blog – with a difference. The poet is Gold Blue Peter Badge winner, Adam Bojelian. His blog is called In the Blink of an Eye – and it is by blinking that he communicates. He tells us that it can sometimes take all day to write a line of poetry. Adam is triking a mile to raise money for Contact a Family and you can read all about it on his Facebook page.