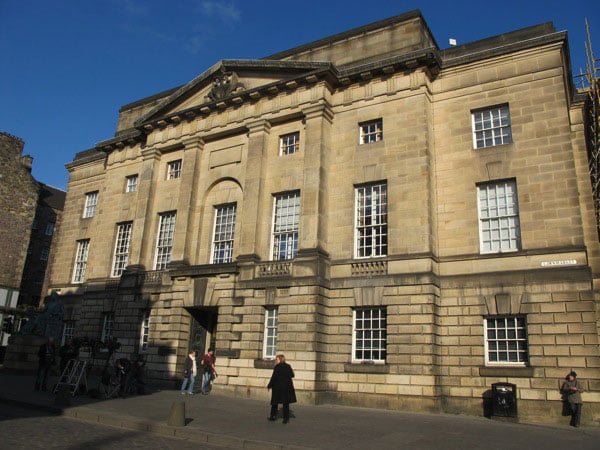 At the continued preliminary hearing at The High Court in Edinburgh this morning, Theresa Riggi pled guilty to three charges of culpable homicide on the grounds of diminished responsibility. Her counsel, Donald Findlay QC, tendered the pleas on her behalf.
Mrs Riggi appeared in the dock in the same white suit as she wore at her last court appearance, and wept audibly during parts of the agreed statement read by Alex Prentice QC.
Riggi was originally charged with the murder of her three children following the discovery of their bodies at a house at 166 Slateford Road, Edinburgh in August last year, after an apparent gas explosion. The house was rented by Andrew Bain, a friend of Mrs Riggi, from property developer Alan Berry.
The accused and her husband were involved in custody proceedings concerning the children, nine year-old twins Austin and Luke, and 5 year-old Cecilia at the time. A statement was read to the court explaining that the accused had also jumped off the balcony at 166 Slateford Road, in what may have been an attempt to kill herself. She had also sustained wounds to her chest and arms consistent with being self-inflicted. During her later hospitalisation she claimed that she should not be here saying, "I'm meant to be with my babies."
The children had died from stab wounds inflicted by their mother, before an explosion at the flat which blew the balcony doors wide open.
The children's father, Pasquale Riggi, was in court this morning with his new partner, who had only met the children for the first time last July.
Riggi will be sentenced next month.