We have been running a feature on Edinburgh bloggers and have published some articles already – if you are an Edinburgh blogger and would like to be involved then get in touch! theedinburghreporter@gmail.com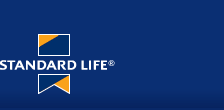 The Edinburgh International Film Festival appears to have lost a sponsor according to The Edinburgh Guide which says that Standard Life have pulled out of sponsoring the audience award. The Festival is already in a bit of turmoil following the resignation of its director last year, and the delay of some months before Hannah McGill's replacement, James Mullighan, was announced in December.
The good news is that we are getting pandas at Edinburgh Zoo. The bad news is that they eat a lot. The Daily Record in its 'exclusive' explains that there is a £6m shortfall in the funding, and a sponsor or two is still needed.
The Scotsman explains the Let's Get Lyrical month-long celebration in Edinburgh and Glasgow. We told you about it here.
The Herald explains that two former directors of Adam & Company are planning another new bank in Edinburgh..
And on a lighter note The Herald also tells us about the BFI film interview with Sir Sean Connery where he talks of his early days in Edinburgh.