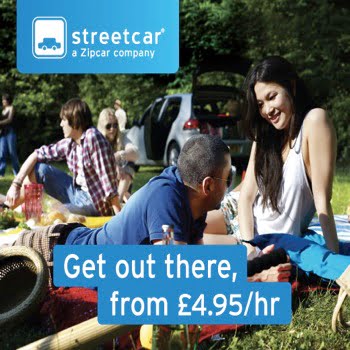 Increasing numbers of students are opting for pay-as-you-go car hire as a way of overcoming the rising cost of insurance, and the restrictions of parking and maintaining their own vehicle at university.
Streetcar, which offers access to a range of BMW and VW cars and vans on a pay-as-you-go basis, for anything from 30  minutes to a month at a time, has seen the number of student members increase by nearly 90 per cent over the past year.
Brett Akker, co-founder of Streetcar, said: "We know that students are facing increasing restrictions when attempting to keep a car at university, with some forbidding private cars altogether. Our scheme offers an ideal option as individuals have access to a vehicle when they need one, without all the maintenance worries and parking hassles that go with traditional car ownership. We've seen many students remain with the service after graduating, seeing Streetcar as a long-term, greener & cost-effective lifestyle option."
Recently launched, Streetcar has introduced a university special offer which will include half-price membership (£29.50) for students across the UK and £10 driving credit. University staff will also qualify for the offer.
Alice Lacey, studying Archaeology and Social Anthropology at the University of Edinburgh, said: "I considered buying a car after passing my test, but when I looked into insurance and maintenance costs I realised it just wasn't worth it.  With Streetcar, all those costs are included and now I can use the cars for shopping trips, visiting home and going to Ikea.  I no longer have to worry about bringing my own car to university."
The service has become an increasingly popular alternative for those who need occasional use of a vehicle with people attracted to its convenience, flexibility and cost effectiveness.
The scheme currently boasts over 1400 locations across ten cities; London, Brighton, Cambridge, Southampton, Guildford, Maidstone, Oxford, Bristol, Edinburgh and Glasgow.  Members book a car online or over the phone, as little as 30 minutes ahead of time, and use remotely activated smartcards to unlock the vehicle.  Thanks to Streetcar's iPhone app, members are now able to locate, book and even open a car with their phone.