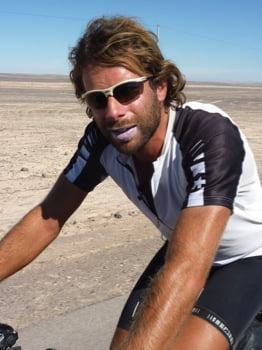 The 8th Edinburgh Mountain Film Festival (EMFF)soars back into the capital from Thursday 21 – Sunday 24 October 2010. The main event is staged at George Square Lecture Theatre in Edinburgh, with special extra events being held at Edinburgh International Climbing Arena at Ratho. As always, it promises to be a weekend packed full of inspiration and entertainment, with an impressive diversity of speakers and a selection of films delivering lots of high drama and painful wipeouts! The EMFF has built a reputation as a fun, lively and inspiring event and this year will continue that trend.
Highlights will include the first Edinburgh lecture by local cyclist Mark Beaumont about his latest cycling and mountaineering journey through the Americas. Part-time extreme mountaineer and full-time taxman Mick Fowler will share stories from his recent trip to Vasuki Parbat in the Indian Gharwal Himlaya, while Twid Turner will also provide inspiration for climbers with his tales from his expedition to Baffin Island. Meanwhile, renowned explorer Benedict Allen will entertain and thrill festival attendees with his impressive resume of adventurous expeditions across the globe.
The festival, staged in association with Tiso & Wilderness Journeys, expects over 2,500 outdoor enthusiasts to attend the event. These will include climbers, skiers, snowboarders, mountain bikers, walkers, as well many others who simply have an interest in travel and adventure.
There are many remarkable films as well, with Catherine Destivelle's 'Beyond the Summits' taking the role of the epic, while Leo Houlding stars in The Asgard Project – a multi-award winning, high-octane climbing and BASE-jumping film by Alistair Lee. Most mountain sports are represented, including climbing, snowsports, BASE-Jumping, mountain culture and epic journeys, with a good combination of international and locally made films.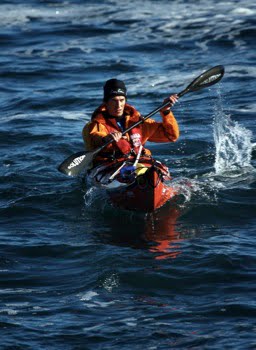 Sunday afternoon sees a new event with the screening of feature-length film 'Solo', about the tragic attempt of Andrew MacAuley to sea kayak from Tasmania to New Zealand. This will be followed by a debate on how much extreme adventurers are prepared to risk, & the ethics of this.
The festival will also include a number of events throughout October, some of which are free. These include a mountain photography exhibition and several 'Adventure Taster Sessions' which give you the chance to try kayaking, skiing, boarding and climbing. Social climbers, meanwhile, can enjoy social gatherings including the EMFF party at the Counting House on the Friday night.
Tickets and free programmes for the festival event will be available from Tiso stores and the Alien Rock climbing centres from 4th September.
For full details of the festival, see www.emff.co.uk