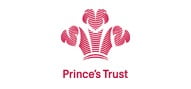 A young deli café entrepreneur in Edinburgh has won a prestigious award in recognition of his determination to succeed in business at the annual Prince's Scottish Youth Business Trust (PSYBT) Growth Fund Awards.
Wojciech Banaszek (29) founder of Kleofas Polish café & deli was announced as the winner of the 'Determination to Succeed' award at a ceremony in Glasgow on Wednesday night.
Banaszek came to Scotland ambitious to work and when other ideas didn't come to fruition, he decided to put his catering experience to good use and open a Polish café and takeaway. In March 2008 he secured a loan from PSYBT, which helps young people between 18 – 25 years set up and continue in business. Together with a friend, they renovated the shop in Edinburgh's Gorgie Road and finally opened the doors for business in August 2008.
In 2009, he was successful in securing a further loan from PSYBT's Growth Fund scheme enabling him to acquire the premises next door and he expanded his operations with the opening of a Polish deli.  Kleofas Deli was just starting to become profitable when a burst pipe in the building caused considerable damage to the premises and his stock. This forced the business to close temporarily while the matter was placed in the hands of the insurance company and it did not re-open again until March this year.
However, with the help of his staff and by putting in long hours, Mr Banaszek has made the business profitable again and his reputation for quality cuisine continues to attract a loyal and growing clientele.
Four other young entrepreneurs were also recognised for their outstanding business success at the awards ceremony. Lawrence Broadley (26) and Kevin Fox (25), founders of LAT 56 Ltd in Glasgow scooped the award for outstanding Business Innovation. The pair specialise in innovative products for business travelers and their latest designs were launched exclusively in Selfridges earlier this month in London. Winner of the Business Growth award is Marion Lithgow (25) founder of A1 Transport of Ayr which provides a passenger transport and courier service throughout Ayrshire and employs 23 full-time drivers.  Joint winner of the Business Growth award is Angela Stewart (31), founder of Angela Stewart Creative based in Muir of Ord. Ms Stewart and her partner Grant, provide high quality design, management and production expertise including styling, lighting and flower services to private and corporate events clients located in London, central and Northern Scotland.  All the winners were presented with specially commissioned silver Quaichs by Gio Benedetti of Wallace Cameron.
To date, an investment of £2.19 million has funded 171 Growth Fund businesses and allowed them to raise a further £3.9 million of funding to implement their growth plans.  Collectively the recipients predict an increase in turnover of £22.8 million in the 12 months and the creation of 273 jobs.
Congratulating the winners, Mark Strudwick, Chief Executive of PSYBT said "Growth Fund loans provide young people in business with a springboard for immediate expansion, as well as the opportunity to create employment. Financial backing also helps inspire ambition, innovation and determination to succeed and our award winners tonight are shining examples of what young entrepreneurs in business can achieve with such support."