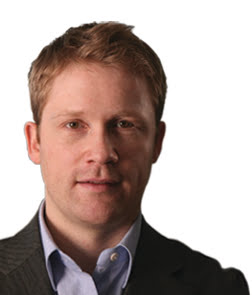 Matt McGrath of Aircraft Medical is the winner of the 2010 Gannochy Trust Innovation Award of the Royal Society of Edinburgh.
The Royal Society of Edinburgh (RSE) will tonight present Matt McGrath (32), founder of life sciences firm Aircraft Medical, with the 2010 Gannochy Trust Innovation Award of the RSE. Matt's company, Aircraft Medical, has developed the world's first fully portable video laryngoscope which has already been used in over 250,000 cases around the world and saved lives. This technological innovation, developed in Scotland, is designed to address the risk of failure to deliver oxygen to a patient once they have received a general anaesthetic prior to surgery. The McGrath® Series 5 video laryngoscope is the world's first to be fully portable meaning it can be used in a great variety of clinical settings, including emergency settings in the field.
The Gannochy Trust Innovation Award of the RSE is the highest accolade for individual achievement in innovation in Scotland and carries a prize of £50,000 cash which the winner can invest in any way he or she wishes. There is also a specially commissioned gold medal.
Matt McGrath was born and grew up on the island of Benbecula, in the Western Isles, and was educated at Kingussie High School before leaving Scotland for university in Newcastle. Part of his academic life included working in industry and Matt spent six months in New York City in a design consultancy. It was while he was there that he read the laryngoscope design brief and, 10 years on, the McGrath® brand is one of the best known names in the USA in medical anaesthesia circles for having developed and improved existing technology for use in hospital theatres.
Mark Webster, chairman of The Gannochy Trust said: "Matt McGrath has made a huge contribution to medical products.  His interest and purpose has been to design and bring to production devices which would improve medical procedures to assist the treatment and therefore the welfare of the patient.  He has been tenacious to an extraordinary extent, in reality in a philanthropic way which mirrors well the purpose of this Trust and in particular those of The Gannochy Trust Innovation Award of the RSE.  I am delighted that he is the 2010 winner of the award and I wish him well as he seeks to use the prize to further his aims and hopefully bring other products to the market."
The Royal Society of Edinburgh is Scotland's National Academy of Science and Letters. It was founded in 1783 by Royal Charter for the "advancement of learning and useful knowledge". It has 1500 Fellows whose expertise encompasses the full spectrum of sciences, medicine, engineering and technology, education, law, the arts, humanities, social sciences, business, industry, the professions and public service. This multi-disciplinary perspective makes the RSE unique amongst the UK's learned societies. The Gannochy Trust is a grant-making trust founded in 1937 by Arthur Kinmond Bell, whisky distiller and philanthropist.