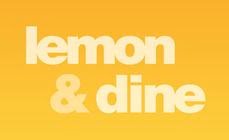 Personal and professional social media platforms have their place but are no substitute for building real connections with real people.  Hands up those who have had a great party or a fruitful business meeting with a room full of PC screens?  Thought not!   So this is the inspiration behind 'Lemon & Dine', a brand new company offering a unique hybrid of social and professional networking which will be 100% bookable online with 100% real people at really special events held at premium places and Lemon & Dine launches today!
Lemon & Dine starts its first of 11 UK and European ventures in Edinburgh with its fresh and original approach to social and professional networking which they claim is not yet available anywhere else in the UK.  The company's founder is an experienced business woman who knows only too well, how invaluable strong personal and professional networks are.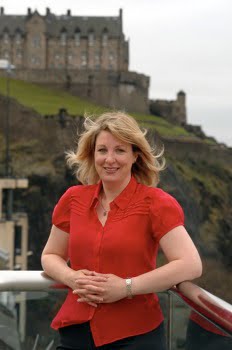 On starting the company, Edinburgh-based businesswoman Katherine Melton-Scott said: "Whilst working in Switzerland last year, my business partner and I found it difficult to meet new people, so I set up a dining group to expand our social circle.  I was inundated with people that wanted to come along.  It was great fun and we always met incredibly interesting and accomplished people.
"Repeatedly I was told the same story about how hard it was to meet other like-minded people and how most of the current networking organisations were either too forced for business purposes or related to a singles theme.
"It got me thinking that I could do something very positive by bringing interesting individuals together to actively help them cultivate their social and business networks whilst also having lots of fun!   And so Lemon & Dine was born!  We've spent a lot of time and effort researching and refining our offering and we know there's currently no one else in the UK offering exactly what Lemon & Dine will be providing – so it will be an exciting road ahead for us!"
Lemon & Dine will aim to bring like-minded and accomplished individuals together who wish to build their personal or professional networks, or both, at a huge variety of fully organised and professionally hosted events.  For Edinburgh, these will include; an interactive Scottish seafood cookery demo at the five-star Gleneagles Hotel with their chefs followed by an exclusive lunch, a whisky matching dinner and private dining at some of the capital's top restaurants and further afield.
There will also be cocktail and champagne parties, a luxurious and super healthy spa day with a Japanese style lunch and even shooting and archery at Gleneagles Hotel plus a private lunch and tour – with more new and exclusive events continually being fully researched and planned.
Numbers will be restricted to promote a genuinely friendly atmosphere which will encourage people to mingle, relax, have fun and meet new people.  To ensure every event runs smoothly and each guest is well looked after – there will be a highly trained Lemon & Dine host in attendance for the duration of every event.
Valerie Mackenzie-Ross, a host for Lemon & Dine commented: "It's important to ensure from arrival to departure that our guests know everything is taken care of so they can relax and get to know the other guests. From the minute they arrive, we aim to provide a five-star standard of service for each and every guest."
To avoid the 'social club' clique – Lemon & Dine will be actively searching for new members and guests who might complement their ethos.    Using their existing channels and innovative marketing techniques – and of course  the flexibility to attend as a guest means there will be a constant stream of fresh people to meet.
Lemon & Dine's membership co-ordinator Lorna Richardson said:  "It's vital we attract and invite new people as this keeps the events fresh and interesting.   This is the foundation of true network building.  There's something quite exciting about not knowing who you are going to meet next – we aim to make all our events a lot of fun with no pressure."
Unusually, Lemon & Dine has opted to make membership flexible and optional – Lorna explained why: "We all lead busy lives and some people will simply not have the time to attend regularly – so you can come as a guest as often or as little as you like.  We also decided that people could decide how long they wanted to be a member for so there are three, six and 12-month options available.  We're confident that people will soon realise the benefits of Lemon & Dine and attend regularly.  And our rewards for membership are generous via our 'Lemon Points' scheme and other exclusive benefits we'll be introducing soon."
To promote a vibrant community – there are plans to expand Lemon & Dine over a four year period across the UK to include Aberdeen, Glasgow, Newcastle, Manchester and London.  In Europe there are already plans to open in Zurich and later on in Geneva.  This is great news for those that travel frequently for work and would like to avoid the 'empty hotel room' syndrome by enjoying great dinner venues with interesting and like-minded people.  It will also be ideal for those on work secondments in new cities or for individuals, partners or families moving to a different place that would like to meet a new circle of friends.
In recognition that simplicity and convenience is key – all events and membership can be completed online via www.lemonandine.com their secure e-commerce site.  But that's not all – they will also be launching their bi-monthly e-newsletter 'NewsZest'.  This will be a feature-based newsletter including competitions, recipes, nutrition news, profiles of people that hold interesting jobs and lots more..! Subscription is open to everyone and is complimentary.  There will also be regular news available from the new blog 'Segments' which will include weekly lifestyle features, updates and reviews directly from Lemon & Dine's team plus 'guest' bloggers.
Membership costs from £120 and events start from £35 per person.
To become a member, check out the upcoming Lemon & Dine events planned for Edinburgh or to sign up for Newszest, please visit www.lemonandine.co.uk