by Councillor Tim McKay
Vice Convener, Economic Development, The City of Edinburgh Council
Given the current financial situation the council is looking at using a new method,
Tax Incremental Finance (TIF), as an alternative way of enabling investment  in infrastructure projects – in this case at the Waterfront.
The idea is that the council borrows to invest in public works, which in turn act as a catalyst for private sector investment.  This then raises the value of the business rates collected. The Scottish Government guarantees the borrowing and then provides a rebate of these extra rates (which wouldn't normally go to the Council) to pay for the interest and eventually the capital of the original borrowing – thus creating a virtuous circle.
The suggested borrowing is £84 million, phased over a number of years, which would provide for (amongst others):
A new link road between Seafield Road and Constitution Street to improve access from the east.
An esplanade between Ocean Terminal and the Water's edge – to turn the shopping centre around to face the water – so to speak.
As part of the esplanade project, a new finger pier for Edinburgh's growing cruise industry. It would also be able to accommodate the Britannia.
New lock gates at the entrance to Leith Docks to facilitate the proposed cross Forth Ferry
The economic impact analysis concludes that, even at a minimum, over 580 new houses and 175,000 sq ft of new business space would be created, as well as new hotel beds and a big increase in local tourism.
We also believe that there is an opportunity for investment in the renewables sector and that Leith and the Waterfront could be a major component in a larger investment programme for the whole of the East of Scotland.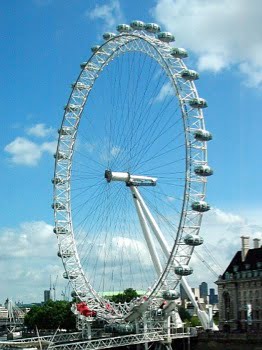 You may also have seen more publicity about the proposed Observation Wheel (Edinburgh's Eye) at the Waterfront.  Contrary to rumours, this will not be paid for by the taxpayer, but it is hoped that it can be funded privately-if it could, it would be a great boost for the area.