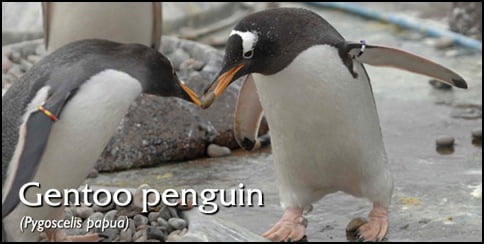 Here are our tips:-
First tip is to get a membership rather than buying a day ticket.
On the Edinburgh Zoo website the membership prices are for example £90 for a couple or £40 for a student. This entitles you to endless free entry to the Zoo and also to the Highland Wildlife Park. The daily price for an adult is £15.50, so if you plan to go three times a year then it is possibly better value to have a membership. (There are also family ticket discounts available which would have to be weighed up against membership.)
Second tip is to take a picnic with you. There are several cafes and a restaurant at the zoo, including one in the Mansion House which offers afternoon tea for two for £16. If the weather is decent however you can eat al fresco – as long as you don't try to feed the leftovers to the animals!

Third tip is to go on the bus which stops just outside the zoo. Easier than getting to and from the car park which costs £3.50 and more environmentally friendly. If you live outside the city then get the Park and Ride from Ingliston. Or if you travel by train there is a scheme to get free children's tickets under their Kids Go Free arrangement. More details about transport available here.
Also you can download a free map of the zoo here