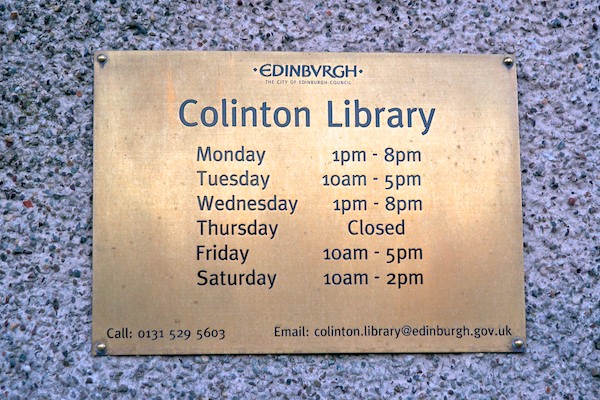 Colinton Library  14  Thorburn Road EH13 0BQ is closed on a Thursday and only open part of Saturday. It is situated in a sweet little building away from the main village, but has its own car park.
Book groups – two groups meet on the last Wednesday of every month at 6.30pm and the last Tuesday of the month at 2pm.
Bus routes 10,16,18,45 More information from Lothian Buses
Email  colinton.library@edinburgh.gov.uk
Find out what is happening on their Facebook page.
Telephone 0131 529 5603 or 0131 441 5171
Opening Hours Mon & Wed 1-8pm. Tues & Fri 10am-5pm. Sat 10am-2pm