If you wander along the Northern edge of the Meadows your ears may be accosted by rhythmic reggae beats. Their source is the Uplands Roast coffee van which has been in this site, near to the University Library, for just over a couple of years. In that period Uplands has already built up a considerable number of regulars and a reputation as a cool place to congregate.
As well as reggae played on DJ decks, Uplands offers excellent self sourced, single origin coffee. The coffee comes from Vietnam where one of its founders, Stuart Collins, has spent a lot of time. Stuart fell in love with the place. He said: "I have an amazing respect for the Vietnamese people…it's a fabulous country…I'm also a big fan of their coffee."
While in Vietnam he was inspired to set up a business that would be viable in the UK but would also offer locals a really good price for their excellent product. The aim was for the growers to achieve a considerably higher price than they were achieving previously. So the core of the business is buying beans directly from the growers, with no middle man.
Originally the idea was to take the van around various music festivals but now Stuart has instead brought the festival vibe to The Meadows -"'blasting out cool reggae tunes all day is great fun!". The beans are roasted in a Toper roaster in the van itself, ensuring peak freshness. Their 'flagship' coffee comes from Son Pacamara Coffee Farm, Da Lat, and has notes of chocolate, citrus and herbs. When we visited, Stuart was still waiting for a fresh shipment of beans, so was using a nice Brazilian Santu to tide him over. Uplands Roast also do tray bakes, Fentimans sodas, teas, hot chocolate and homemade ice cream.
While many businesses struggled during the Covid-19 lockdown, Uplands Roast had its busiest period. As Stuart said:"We were rammed for about a month…until other places started reopening."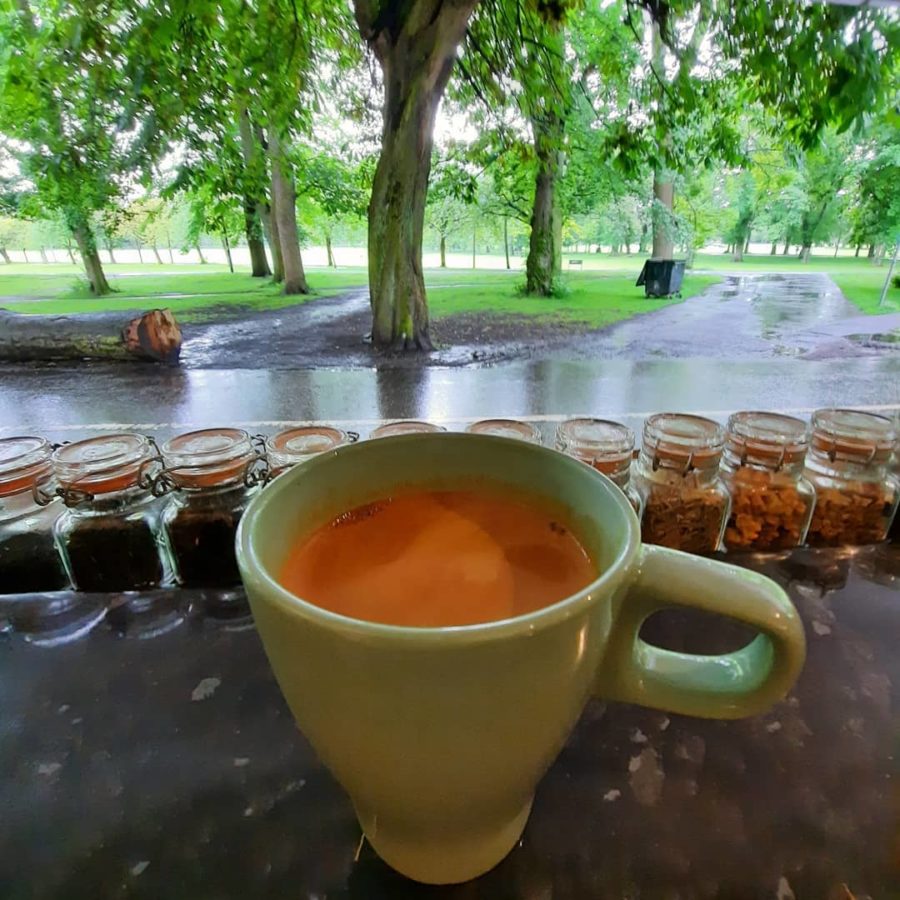 During the deepest part of lockdown Stuart said: "There was a dystopian vibe in the air with people visibly frightened as they walked their dogs or went for a jog…coming here for coffee was one of the few communal things people were doing… with people talking in the queue. For a lot of people, including myself, it was a new social interaction they had during that weird time."
While Uplands Roast has been slightly quieter since lockdown, it remains a place that people gravitate to engage with Stuart on all manner of political and philosophical topics. While we were there a stimulating discussion on faith and religion was underway.
Stuart's engaging and enthusiastic manner, the music and the single origin coffee make Uplands Roast well worth a wander across the Meadows, even on a dreich autumn day.