An online fundraising appeal has been launched to repatriate a Scottish mountain biker who was injured in a crash whilst competing in a world championship in Switzerland.
Darren Scott (50) is currently in hospital in Switzerland after suffering two broken ribs and damage to his back and pancreas in the smash which took place on 12 September.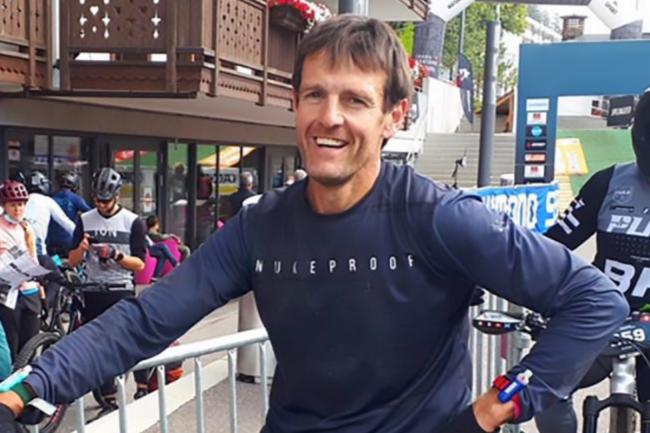 The former Scottish masters champion was airlifted to the hospital and in addition to his injuries he is also being monitored for internal bleeding.
An issue with his insurance however meant that he wasn't covered and £40,000 is required to pay for his medical costs.
Darren's brother Stevie Scott is a former Scotland rugby international who played for and coached Edinburgh Rugby.
He told the Edinburgh Reporter: "Darren has competed all around the world and has always had insurance but the small print in his policy doesn't cover four countries apparently and Switzerland is one. He has been in hospital for 17-days but needs an air ambulance to get home safely. I'd like to thank everyone who has donated so far."
A charity set-up to support former international motocross racer Sean Doherty, who was paralysed following a crash six years ago has organised the appeal.
A statement on the 22 Foundation website reads: "The 22 Foundation was set up not only for Sean however to help other friends or like-minded sportsman. We now find ourselves in the unfortunate situation of having to raise money for Darren Scott who has been critically injured and needs repatriated from Switzerland back into a Scottish Hospital.
"Darren was sitting in the top three and was looking strong for a medal finish at the end of the world series. At over 50 years old he was managing to beat the 35-year-old plus competitors on his 2nd attempt of this World Enduro Series.
"We are looking to raise in the region of £40,000 to cover medical expenses and Air Ambulance. Due to an oversight it turns out Darren's insurance did not cover Switzerland where he was racing and was injured.
"This cry for help is going out to Friends, Family, MXers, Scramblers, Mountain Bikers and everyone who wants to help.
"We so appreciate any donations and understand times are very tough at the moment."
Almost £10,000 has been raised so far and anyone wanting to donate can do so at