Mercat Tours has relaunched its 5-star history and ghost tours which include exclusive access to the Blair Street Underground Vaults in Edinburgh's Old Town. The company has taken time to ensure it's safe to do so, for staff and visitors, in small groups.
The true history of Edinburgh is terrifying enough – so abandon thoughts of manufactured frights and make-believe. The skill is in the storytelling: the city witnessed the deeds of mischief-makers and murderers, vagrants, and torturers.
Edinburgh is considered one of Europe's most haunted cities, where restless spirits still tread.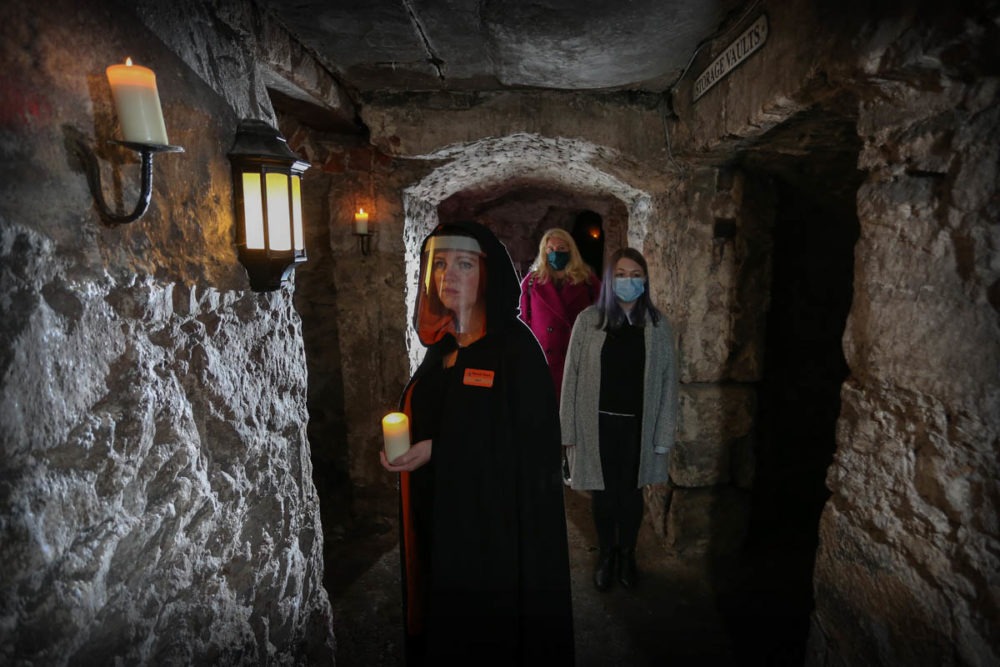 Kat Brogan, managing director of Mercat Tours, said, "Just as we took our time relaunching out of lockdown, we've been mindful to ensure the time is right to reopen the Blair Street Underground Vaults.
"They have been thoroughly cleaned and sanitised and from today, Thursday, 24 September, will reopen as part of our 5-star history walks and ghost tours.
"Health and safety is our priority for the team and our visitors. We can't wait to welcome you back to the vaults for a safe and unique experience!"
The Blair Street Underground Vaults reopen from today, Thursday, 24 September. Bookings via mercattours.com
All images © Stewart Attwood Photography 2020.