Willie Rennie Scottish Liberal Democrat leader met the press at the Fudge Kitchen on the High Street today where he explained the venue was a bit more than just a fun place to be on a Monday morning.
He explained that his message today was against another Independence referendum and against a fudge in political discourse.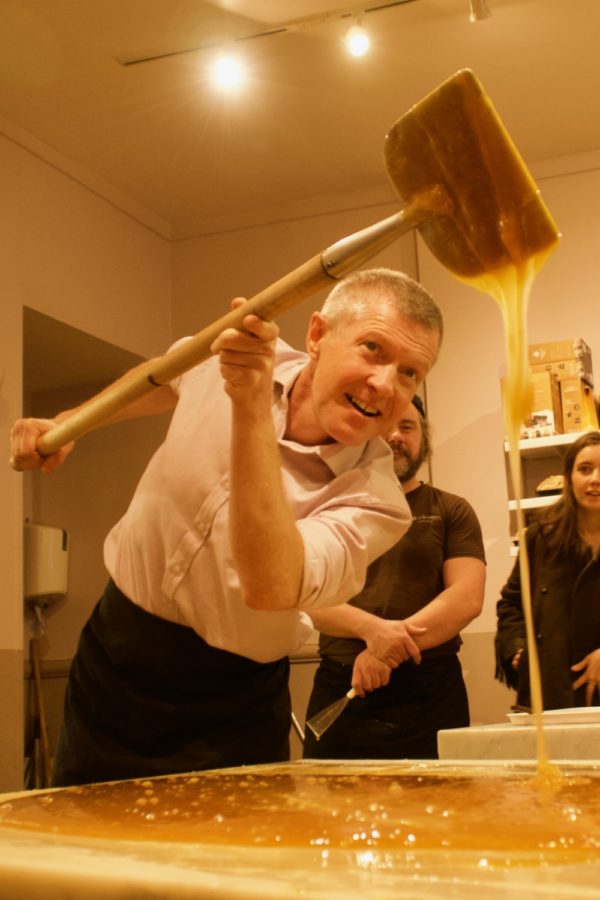 Mr Rennie told The Edinburgh Reporter : "Liberal Democrats are against another divisive independence referendum, and we are certainly against the SNP's plans to have another divisive, independence referendum within weeks.
"And that's why it is important that people stand up, speak up and vote for Liberal Democrats to stop the SNP to stop that division that the SNP want to bring to our country.
"We've had enough.  We've had three and a half years of constitutional division over Brexit and before that independence, so let's put it to an end.
"Let's vote Liberal Democrat to stop the division."
Asked about the venue for today's photo call on the election trail, Mr Rennie laughed and said : "We like to have a bit of colour and everybody likes a bit of fudge. But what we are saying in this campaign is there should be no fudge.
"Everybody should be clear about what the Liberal Democrats stand for. The Liberal Democrats want to stop Brexit stop independence so we can build a brighter future on mental health and climate change but also on child care too."
Willie Rennie's campaign message today is no fudge. Vote Liberal Democrat @willie_rennie @LibDems to ensure that your vote counts against Brexit and against Independence pic.twitter.com/GD1X2aEFP0

— Edinburgh Reporter (@EdinReporter) December 2, 2019
He went on to say : "Independence would be like Brexit on steroids. It would mean a huge blow to the economy and less money for public services.
"The SNP's own growth commission forecasts a decade of austerity and spending restraint.
"What Scotland needs is to put the constitutional chaos behind us and focus on building a brighter future by investing in mental health, education and tackling the climate emergency."