"All in a Blaze"
Last year's 'Strike for Freedom' exhibition at the National Library of Scotland brought to the public's attention for the first time the story of anti-slavery campaigner Frederick Douglass and the time he spent in Edinburgh.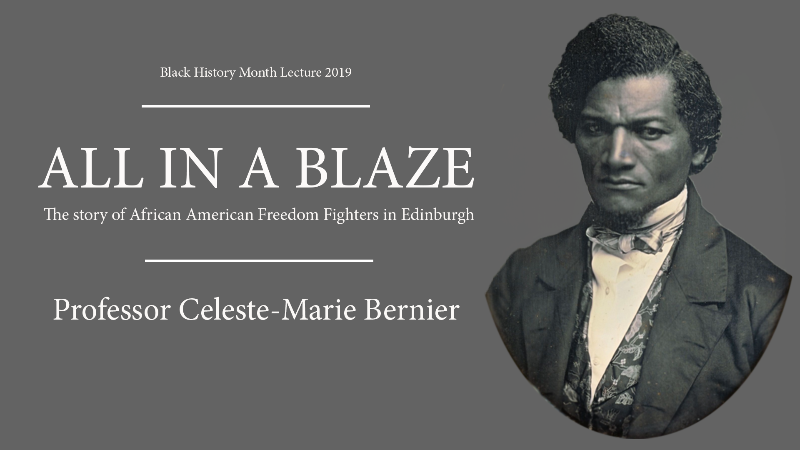 The curator of the exhibition, Professor Celeste-Marie Bernier, will give the Black History Month lecture this year for Edinburgh World Heritage on the little-known story of 19th-century African American authors and activists who had links to the city.
6.00pm Tuesday 29 October 2019 at Auditorium, Carrubbers Centre, 65 High Street.
There will be a members-only drinks reception afterwards so if you would like to attend as a member of the conservation body, get the discount and be invited to other events then sign up online here.