Award-winning Maid of the Forth launches new season tours following 14% increase in passenger numbers last year
Following a hugely successful sightseeing season last year with a record number of passengers who got on board the award-winning visitor attraction, family-owned Maid of the Forth the sightseeing tours have begun again for the summer.
You can blow away the winter cobwebs, enjoy the great outdoors and get your sea legs on board the hugely popular sightseeing cruises which set sail from South Queensferry. The Maid of the Forth open top deck is ideal for spotting the abundance of marine life to be seen such as grey seals, porpoises, dolphins and even the occasional Minke whale. Refreshments are available on board with a fully stocked bar situated in the lower deck.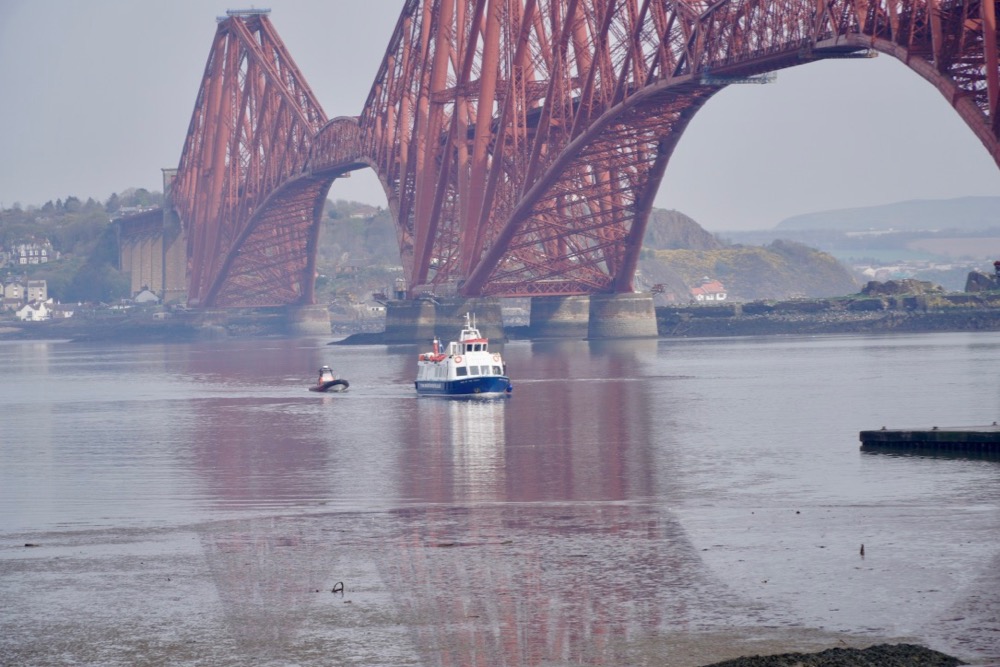 Ideal for families, couples and groups alike, passengers can experience a 90-minute sightseeing cruise which passes underneath the spectacular Forth Rail Bridge before sailing to Inchgarvie Island with the remains of its 12th century castle and wartime ruins. Next stop is the Haystack Rock for seals basking in the sunshine and playing in the water before Inchcolm Island, Forth Road Bridge and then to the Queensferry Crossing, where passengers can marvel at this amazing example of modern engineering.
Maid of the Forth's 3-hour cruise which includes a 90-minute landing trip on the historic island, located just four miles from the Forth Bridges and Queensferry Crossing, will launch later in April. On Inchcholm, ramble around the monastic abbey, explore the trails, relax on the beach with a picnic and spot the seabirds. And then there are those spectacular views of Edinburgh, Fife and the Forth Bridges.
Duncan Macrae, Maid of the Forth Skipper, said: "Our 2018 season was phenomenally popular with tourists and locals alike with an impressive 14% increase on the previous year. Every year we're always blown away by just how popular these cruises are come rain or shine – and with locals who return year on year.
"We're excited to be back for the 2019 season offering our daytime cruises, evening sunset musical cruises including the return of our Fizz on the Forth, as well as some exciting new additions for the year ahead."
As well as daytime cruises, Maid of the Forth also run a number of musical sunset cruises featuring live jazz or folk music from May onwards. The famed 3-hour cruises which are annual sell-out also feature a BBQ as well as full bar as well as resident jazz and folk bands. Last year Fizz on the Forth sunset cruise launched and it returns for 2019.
A 3-hour Inchcolm Landing Trip costs: adult £20, child (5-15) £10.60, under 5s free. A family ticket (2 adults and 3 children) costs £61.30. A 90-minute cruise (no Inchcolm landing) costs: £14 adults, £7 child (5-15), under 5s free. A family ticket costs £38.50 (two adults and three children). www.maidoftheforth.co.uk