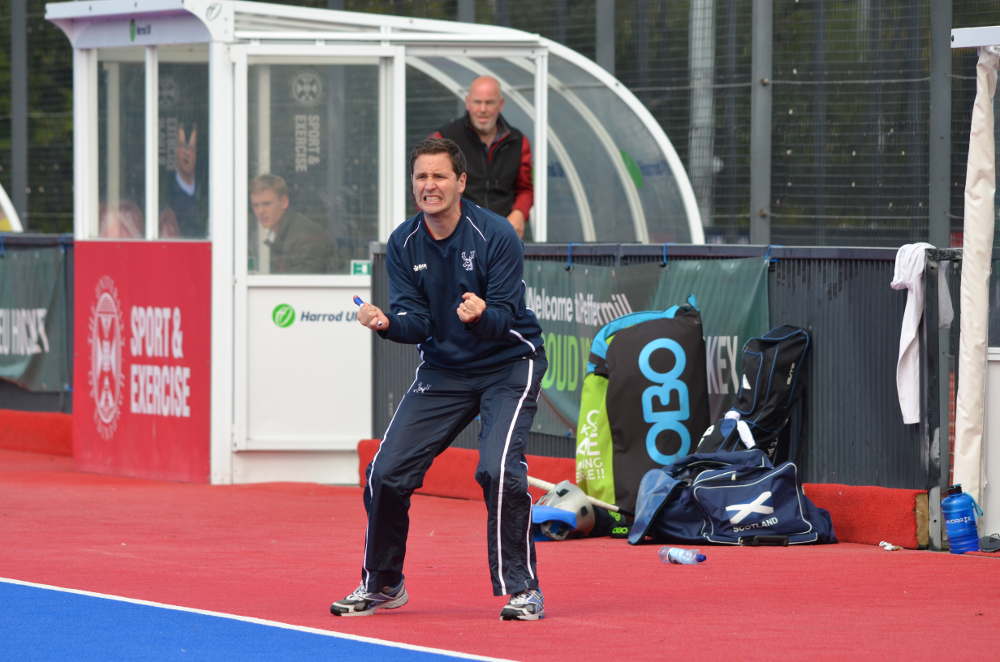 David Knipe's ambitions to make the top four with his new-look Grange side should be fully tested on Saturday when they entertain success-hungry Western at Fettes (13.00).
Grange, the defending champions, are the early pace-setters on goal difference from Hillhead in Division One having recorded a 6-1 home win over newly-promoted Gordonians and a 1-1 draw at Clydesdale.
But sixth-placed Western come into the mouth-watering clash having edged arch rivals Kelburne 2-1 in their only outing so far this term.
Last season, the sides drew 3-3 and 1-1 and low-key coach Knipe said: "We want to push as hard as we can to make the top four.
"Saturday is a really good match, we just want to play as well as we can."
His side is minus Luke Cranney and Hamish Imrie who have gone to German side Harvestehuder and Joe Waterston is with Beeston.
Callum MacKenzie is now at Cardiff & Met while Robbie Croll plays for Edinburgh University and Australian duo Nathen Doherty and Dominic Wild have returned home.
Former player Duncan Riddell has returned from Reading and Robbie Shepherdson from Loughborough.
Grove Menzieshill under new coach Neil Allan entertain Uddingston (16.00), a side they beat 3-2 home and away last season, but the Lanarkshire side now boast Aussie striker Brad Hughes who has already scored six goals in Uddingston`s two matches.
Dethroned champions Kelburne, who are eighth in the ten-strong table, have a double-header against Clydesdale on Saturday (13.30) and Edinburgh University on Sunday (13.30), both at Glasgow Green.
Coach Gordon Shepherd will continue to give the next generation their chance along with experienced campaigners Johnny Christie and Iain Scholefield.
Watsonians entertain Hillhead on Sunday (15.00) at Meggetland.
The only fixture in women's Division One is the varsity clash between newly-promoted Glasgow and champions Edinburgh who trail Clydesdale Western and Dundee Wanderers by six points, but with two games in hand.