A clean air campaign launched by Edinburgh West Lib Dems has been endorsed by a
local resident suffering from severe asthma.
Christine Jardine MP and Alex Cole-Hamilton MSP met with constituent Karen Bruce who
lives on St John's Road. Karen has been left hospitalised by a series of serious asthma attacks and feels that her condition has been aggravated by the air quality in her local area.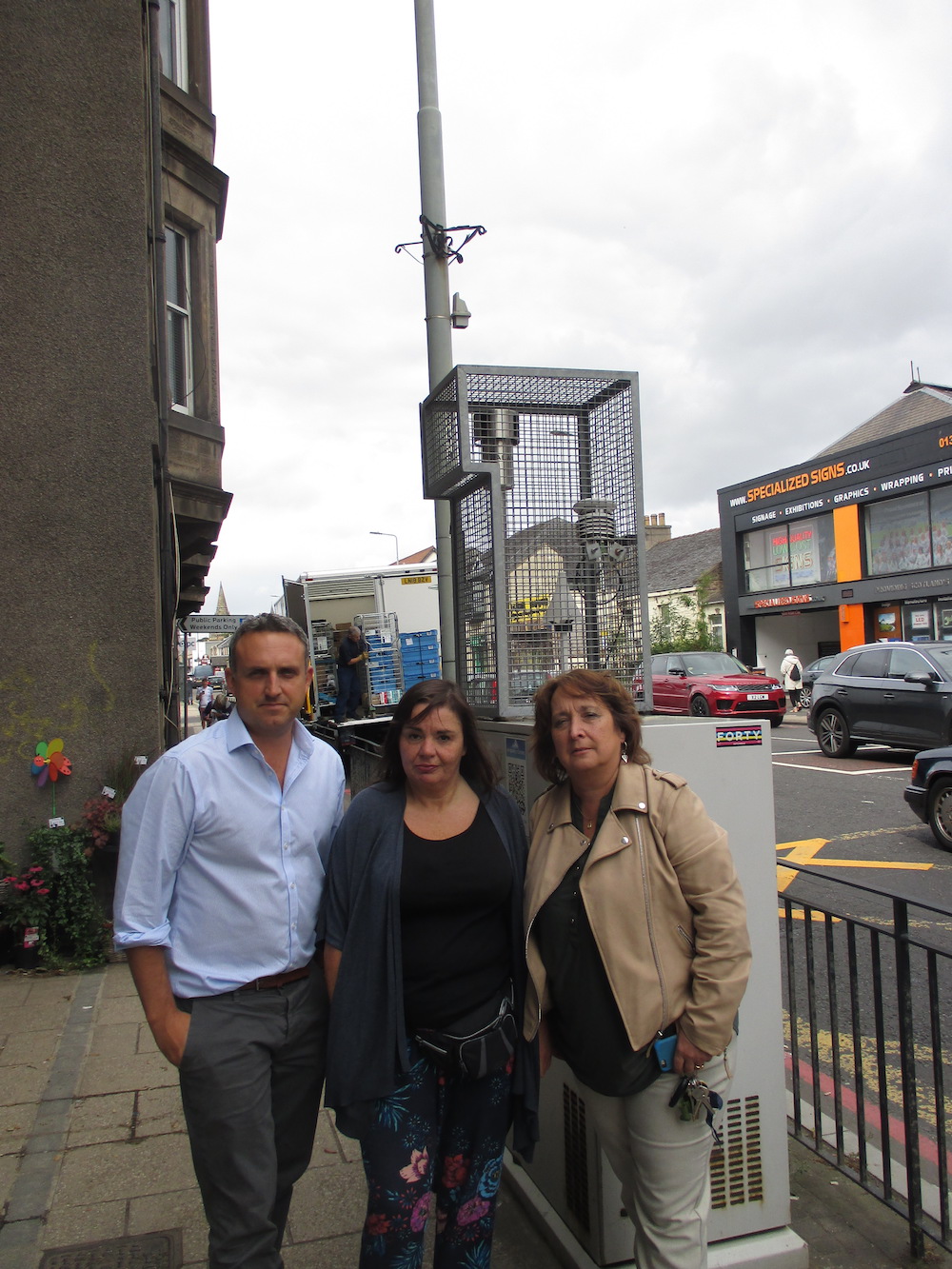 Ms Jardine and Mr Cole-Hamilton are encouraging local residents to sign their clean air
petition, which calls on Edinburgh City Council ensure that any future low emissions zone will cover Corstorphine, Murrayfield and Queensferry Road.
Ms Jardine said: "The health problems Karen is experiencing are clearly related to the terrible air quality that residents in Corstorphine have to live with on a daily basis.
"The fact that Karen's asthma attacks are now putting her in hospital underlines how much we need a low emissions zone here in the west of Edinburgh."
Miss Bruce added: "My flat looks out on to the busiest part of St John's Road, which was declared the second most polluted street in Scotland last year.
"The vehicle fumes really aggravate my asthma, so I can't even open my windows for fear of being hospitalised again by another bad asthma attack.
"Sometimes I even have to cover my face with a scarf when I walk down the street.
"It's forcing me to consider moving away from an area I otherwise love to live in."
Mr Cole-Hamilton said: "People living here shouldn't be expected to put up with this.
"By introducing a few simple emission controlling measures, we can tackle air quality and
improve daily life for people such as Karen who are suffering from conditions like asthma.
"I encourage anyone who agrees with us to sign up to our online clean air petition."