This is going to be a busy weekend in the capital, and one of the events taking place will be PROCESSIONS.
This is a recreation of a march held in Edinburgh a century ago, and women taking part in 2018 will dress in the purple, green and white colours of the suffragette movement.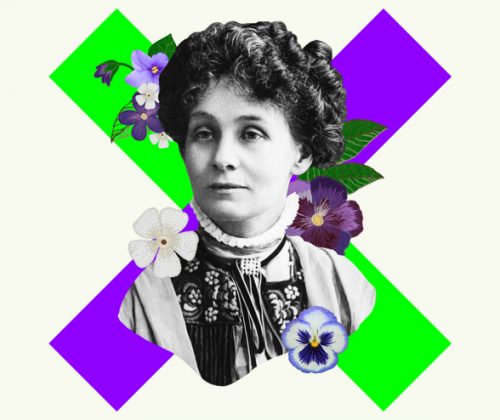 The idea is to create a living artwork with three strands of colours in the representation of a suffragette flag. Among the marchers there will be banners which reflect the concerns os women in the 21st century.
The march begins at the Meadows on Sunday 10 June at 2pm and will process to Holyrood Park.
You don't have to register a place on the march. You can simply meet at Middle Meadow Walk anytime from 12.15pm and take part. The route is approximately two and a half miles long.
It is predicted that 10 thousand people and spectators will attend PROCESSIONS on Sunday. Councillor Amy McNeese Mechan, Vice Culture and Communities Convener, will be participating in the event. She added: "On Sunday, thousands of women and girls will unite in Edinburgh to process, carry banners and fly the flag for women's rights.
"Together, we will commemorate the incredible perseverance and bravery of those women who fought for the right to vote and marched through the city's streets. It will feel all the more poignant to walk along the same street Scotland's suffragettes marched down over 100 years ago."
PROCESSIONS will be broadcast live on BBC One from 2-4pm on Sunday 10 June.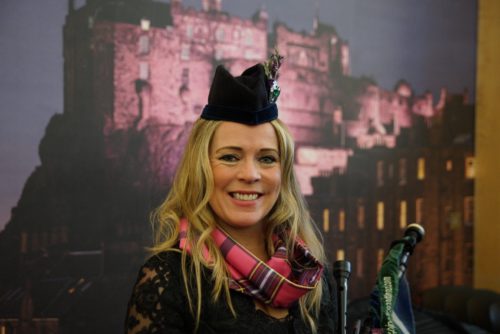 The Edinburgh Samba School band and the Lord Provost's piper Louise Marshall will provide music along the way.
In 1909 the suffragettes marched along Princes Street led by female bagpipers. There will also be a playlist curated by DJ Lauren Laverne broadcast on PA systems along the way.
Cabinet Secretary for Culture, Tourism and External Affairs Fiona Hyslop, said:
"PROCESSIONS is a great opportunity to celebrate the centenary of some women getting the vote, an important milestone in our country's history. As we mark this anniversary and while we have come a long way since 1918, this event also offers an occasion for us all to reflect on the challenges and opportunities that still lie ahead. 
"Equality for women is at the heart of the Scottish Government's vision for an equal Scotland and our Programme for Government set out our ambitions, including legislating for gender balance on public sector boards, creating a new Advisory Council on Women and Girls, and piloting a returners project to help women back in to the workplace after a career break.
"Our goal for all women and girls – in Scotland and around the world – is that they have a fair chance to succeed in life, no matter their gender."
Helen Marriage, Director of Artichoke said: "As we countdown the final days until PROCESSIONS, the whole Artichoke team is delighted to have been able to bring to life this ambitious and audacious idea originally conceived of by Creative Director Darrell Vydelingum. I'd like to pay tribute to our commissioners 14-18 NOW and the many other supporters who have made this historic event possible. Most especially, I salute the thousands of women who have embraced the idea of PROCESSIONS and, following in the footsteps of their Suffragette and Suffragist ancestors, will create an unforgettable image that will commemorate 100 years of women voting in a joyful inclusive occupation of our city streets."
Jenny Waldman, Director, 14-18 Now said: "The actions of women a hundred years ago during the First World War have paved the way for women today, and we are working with Artichoke to mark this landmark moment in women's history.  We have been overwhelmed by the support for PROCESSIONS, and I look forward to joining women on 10 June to be part of this powerful artwork, which explores what it means to be a woman in the UK today, our successes, and the challenges we still face."