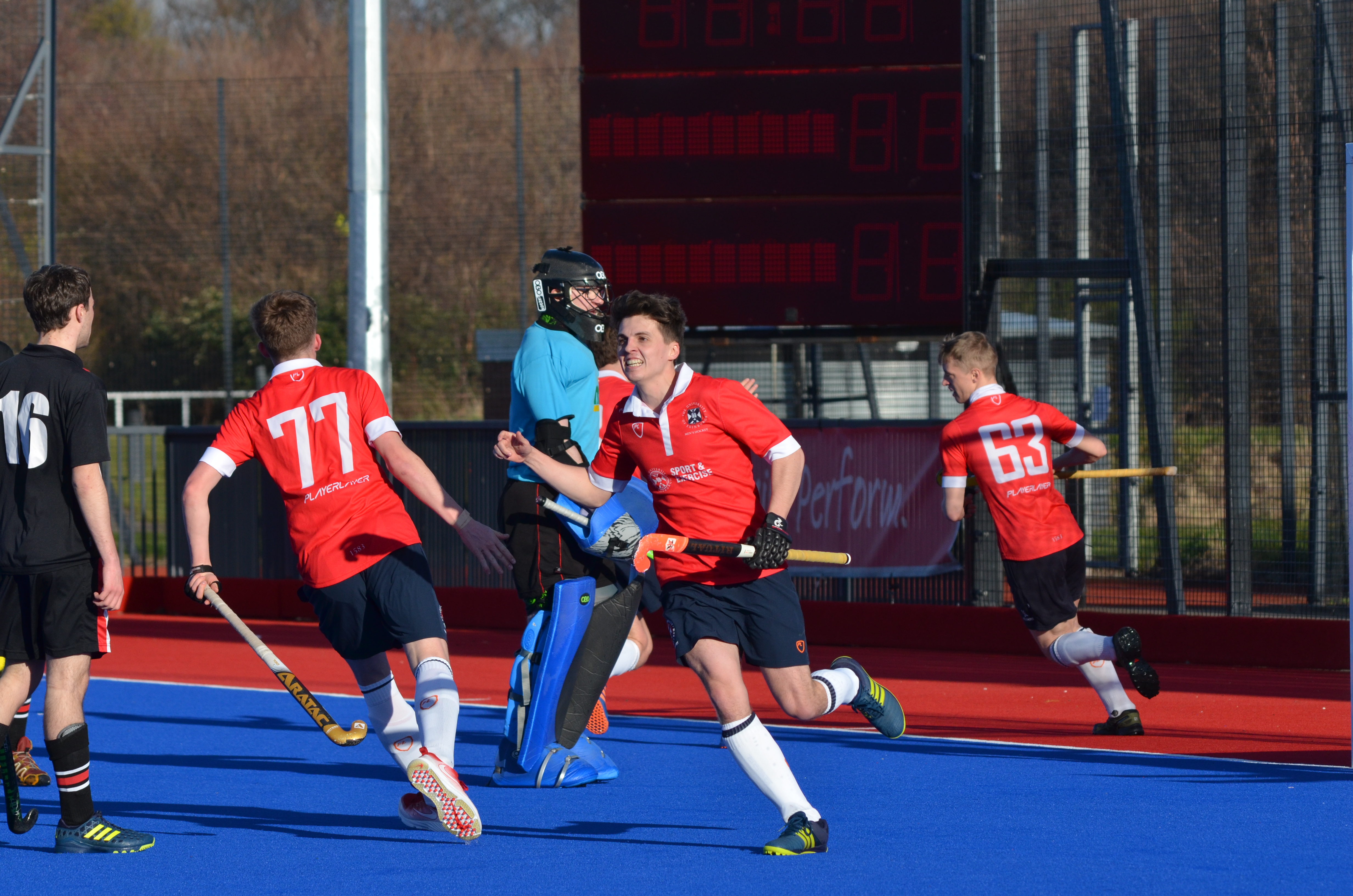 Division One: Bromac Kelburne 5, Grange 3; Edinburgh University 1, Dundee Wanderers 1.
Grange's bid to deprive Bromac Kelburne of a 14th straight Division One title was dealt a potentially fatal blow when they lost 5-3 to their big rivals in Glasgow.
The champions, who wrenched the title away from Grange on a dramatic final day last season, enjoyed a fast start and won two penalty corners inside first five minutes.
The first was converted following an initial save and the second became a penalty stroke which was netted for a 2-0 lead.
Kelburne increased their advantage mid-way through the session following a turnover in midfield.
Grange, however, started to find a rhythm and forced the pace of play to win two penalty corners.
From the second, just before the break, Frank Ryan scored but Kelburne started the second-half strongly to take a 4-1 lead.
Grange then started to look for goals and won a penalty stroke converted by Killin Polling.
The visitors then pressed but Kelburne broke to score a fifth.
With about ten minutes left, Grange resorted to a kicking back and Todd Mills scored from open play in a crowded circle, but there was too little time left to make further progress.
At Peffermill, Edinburgh University were held 1-1 by Dundee Wanderers in a scrappy game.
Alan Oldham fired the home side ahead after 20 minutes and plucky Wanderers levelled early in the second-half through a penalty flick slotted by Sean Dowie.
And Tom O'Kelly had to produce a great save near the end when Fergus Sandison broke through.
There was controversy in the final minute when the students thought they had found the game-winner through Ewen Mackie, but the referees ruled the goal off.
Edinburgh University's women's team edged Dundee Wanderers 1-0 thanks to a goal from Sophie Maunder, but they dominated play for most the game.