The international burger institution Hard Rock Café has become an established presence here in Edinburgh not only for their burgers, but also for their charitable giving.
They are now making a $5,000 grant to The Yard to help provide music play experiences for their children and young people.
Out of all 200 Hard Rock restaurants across the world Hard Rock Edinburgh was chosen to get the grant from the Hard Rock Heals Foundation to support its local community.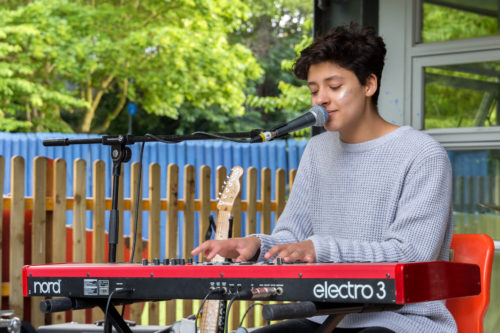 Kellie Brown, Manager of Global Philanthropy for Hard Rock International said : "Hard Rock Heals exists to improve lives through the power of music. The grants bestowed by the Foundation will be used for community-run music programmes, which means that Hard Rock International and Hard Rock Heals Foundation now support close to 100 music organisations in more than 40 countries around the world."
The Yard provides a wide range of play experiences for disabled children and young people aged 0-25. Annually, the organisation supports over 2,000 disabled children and young people and the grant from Hard Rock Café Edinburgh will enable The Yard to provide more music based play experiences for its members.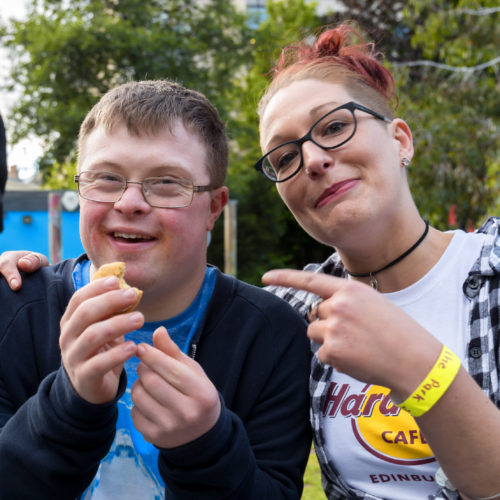 Anna Robinson, Partnerships Manager at The Yard said : 'We are absolutely delighted to have received a grant from Hard Rock Heals, which will go to support our early-years' service for 0-5 year olds with music therapy sessions to aide their development and communication. In addition we will also be able to provide a wide range of music based activities at our youth clubs for disabled teenagers and young adults. On behalf of everyone at The Yard, thank you very much for this very generous donation.'
Each year, the Hard Rock Heals Foundation receives applications for grants from Hard Rock properties around the globe, which are then reviewed by the organisation's Advisory Council. Properties are selected based on their chosen charity's use of music to heal community members, foreseeable impact to be made in their local community and the property's overall commitment to the Hard Rock Heals Foundation through volunteer work and campaign support. This year, 45 Hard Rock locations were awarded grants to help heal the world, one music note at a time.
The Hard Rock Heals Foundation is a global charity that believes music is the most universal medicine in existence. The foundation's motto, Love.Amplifed., seeks to inspire us all to turn up the volume and deliver the message that lives can be improved through the power of music. The Hard Rock Heals Foundation provides grants and assistance to music-centric, health and wellness programs worldwide. All funds raised through Hard Rock's various philanthropic efforts at cafes, hotels, casinos and other venues are used to support global and local efforts that tie closely to Hard Rock's greatest brand differentiator – music.
To see the full list of grant winners and for more information on Hard Rock Heals Foundation, please visit:http://www.hardrock.com/healsfoundation.