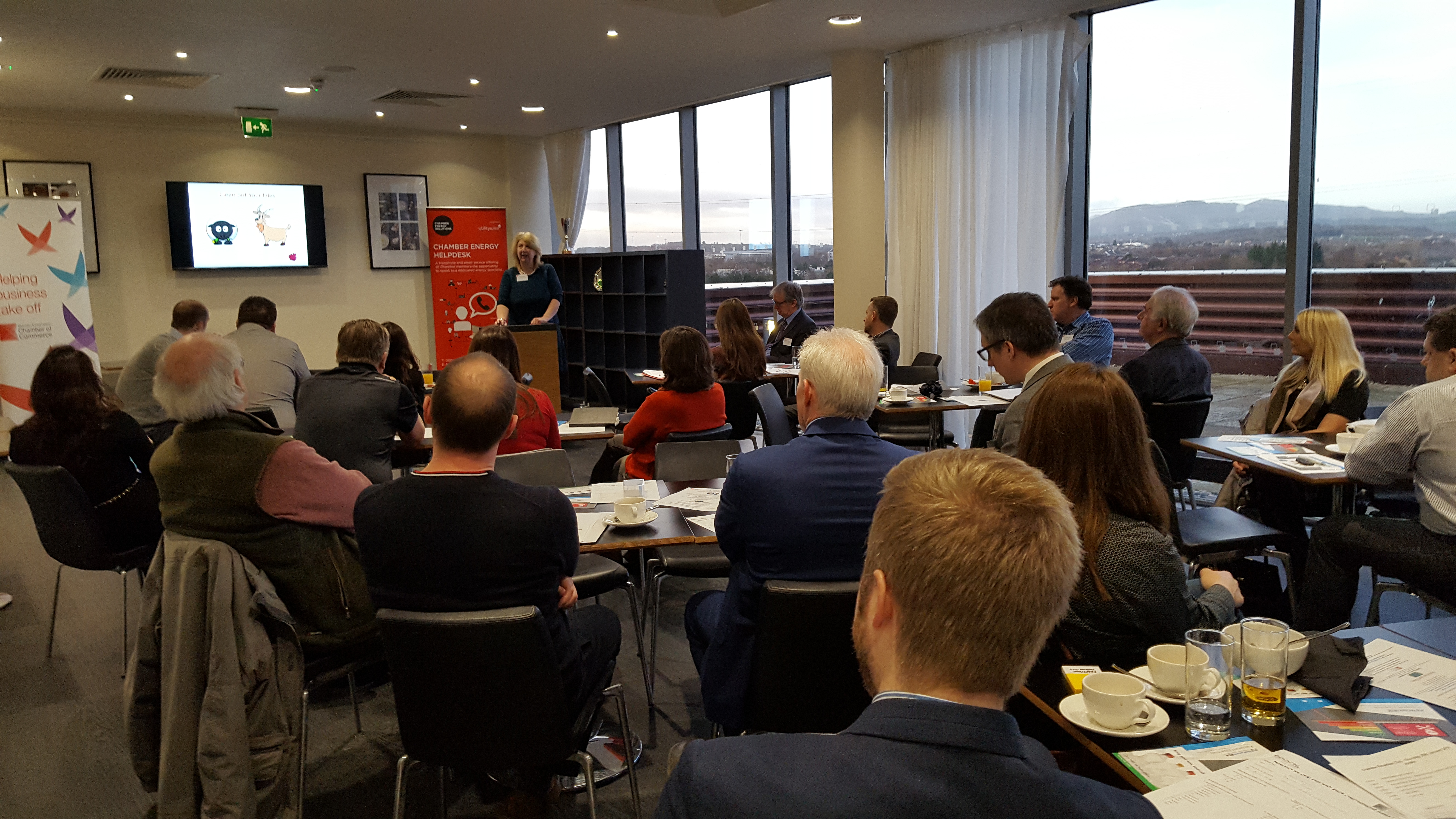 You should prepare for GDPR now, according to Edinburgh-based lawyer Patricia Barclay.
She directed businesses to information on General Data Protection Regulation (GDPR) on the Information Commissioner's Office (ICO) website.
Currently, there are 12 steps which businessmen and women can take and they include making sure that decision makers and key people in any organisation are aware.
And Ms Barclay, founder of Bonaccord, an award-winning law firm for life sciences and other innovative businesses, said that any personal data a company holds, where it came from and who it is shared with, should be documented.
Making a review of current privacy notices is also key and so is putting in place a plan for making any necessary changes in time for GDPR implementation.
The date is May 25 this year and Ms Barclay told a breakfast meeting of Midlothian and East Lothian Chamber of Commerce in EH15 restaurant at Edinburgh College that businesses should clean files, either paper or electronic.
And the question to ask yourself is how do you justify the information you are holding.
Heavy fines can be imposed to businesses who don't comply and it is vital, she said, to retain records of consent.
The legislation also applies to charities and she advised that bosses should write to people on their lists to see if they wished to remain.
The introduction to the ICO website says that many of the GDPR's main concepts and principles are much the same as those in the current Data Protection Act (DPA).
And it adds: "If you are complying properly with the current law then most of your approach to compliance will remain valid under the GDPR and can be a starting point to build from.
"However, there are new elements and significant enhancements, so you will have to do some things for the first time and some things differently."