A new musical score has been commissioned and produced for the fireworks this year.
The organisers of Edinburgh's Hogmanay Underbelly have commissioned Niteworks and composer Dan Jones to create what they describe as an epic soundscape.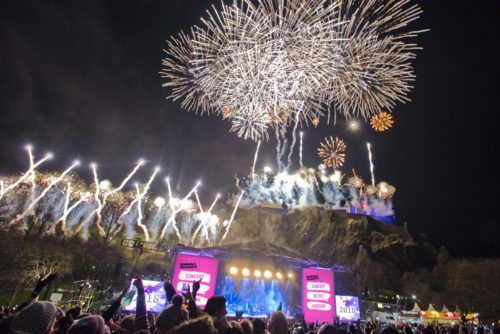 The fireworks display which is designed by Titanium will be set to the new soundtrack featuring some of Niteworks tracks from their latest album shaped into a single 9 minute long work. Niteworks are a foursome from Skye who use Gaelic and traditional music with electronic influences in their unique sound.
The tracks from NW include Beul na h-Oidhche (Gaelic for the beginning of the night), Coming Down (Anais Mitchell cover), Maraiche  (featuring Kathleen MacInnes), and Eilean  (Gaelic song about Skye).
Dan Jones was lead sound designer on Hull City of Culture and London's Paralympic Opening Ceremony where he worked alongside Executive Producer Martin Green. He is working on the sound design for the Street Party in Edinburgh which will mean all those with tickets will be immersed in sound – or indeed the lack of it.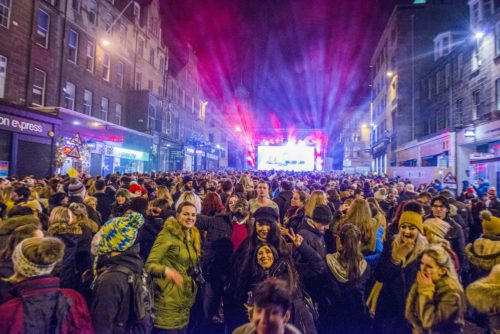 Charlie Wood and Ed Bartlam, Directors, Edinburgh's Hogmanay said: "This is probably one of the most exciting things to happen to fireworks in Edinburgh since the first recorded firework was set off at Edinburgh Castle in 1507. Those attending the Street Party, Concert in the Gardens or Ceilidh under the Castle will be treated to an exceptional sound and light spectacle. Niteworks, Dan Jones and Titanium are mighty individually but as a trio they are creating an epic midnight moment for those at Edinburgh's Hogmanay to enjoy."
Allan MacDonald (the Piper) from Niteworks said: "It really is an honour. We were thrilled to be asked to perform live for the street party, but to be asked to put the music together with Dan for the fireworks has just been something else entirely. We're a bit lost for words on how to describe this one!"
Niteworks is playing a live set on the Waverley Stage on the 31st December in a festival line up of bands and musicians making the Street Party the best in the world. Joining Niteworks on the four arena stages are Human League, Huey Morgan, Sacred Paws, Treacherous Orchestra, Mac Twins, and Colonel Mustard and the Dijon 5 among others. Rag'n'Bone Man, Declan McKenna and Nina Nesbitt play the Concert in the Gardens.
Councillor Donald Wilson, Culture and Communities Convener, said: "For decades, all eyes have turned to Edinburgh for our Hogmanay midnight moment. This year, for the first time ever, all ears will be listening in too as Niteworks and Dan Jones provide a live soundtrack to our famous fireworks display. Produced on behalf of the Council for the enjoyment of all, Edinburgh's Hogmanay is the best New Year's Party in the world. Don't miss this extended, musical extravaganza as we say goodbye to 2017, and herald in the new year."