A PERFECT CHEMISTRY: PHOTOGRAPHS BY HILL & ADAMSON
27 May – 1 October 2017
SCOTTISH NATIONAL PORTRAIT GALLERY
1 Queen Street, Edinburgh EH2 1JD
Admission: £10 (£8) | 0131 624 6200
#HillAndAdamson
Exhibition sponsored by EY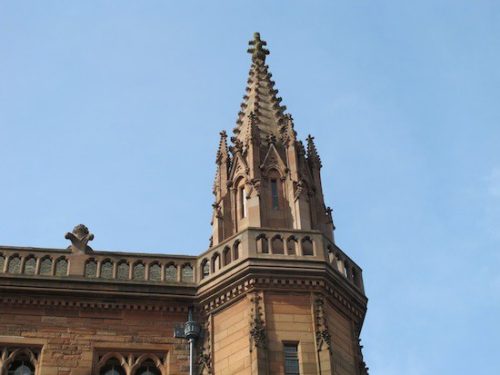 The Scottish National Portrait Gallery has an exhibition which will explore the captivating images produced by the unique partnership of Scottish photographic pioneers David Octavius Hill (1802-1870) and Robert Adamson (1821-1848).
A Perfect Chemistry comprises over 100 photographic works dating from just four short years in the 1840s, when these two men changed the path of photography and created a remarkable body of work that has had an unparalleled impact on the medium.
This is the first time in 15 years that these treasured photographs will have been the subject of a large exhibition in the UK.
The artistic partnership between the painter Hill and the engineer Adamson was remarkable in many respects: only four years after the invention of photography was announced to the world in 1839, the Scottish pair had not only mastered and improved upon the new medium, but were producing breathtaking works in extraordinary quantities.
Their innovative images appear surprisingly fresh even today and their subjects range from intimate portraits to beautiful cityscapes that document the urbanisation of the Scottish capital.
A Perfect Chemistry also features fascinating images of the Newhaven fisherfolk which form one of the most significant groups within Hill and Adamson's oeuvre; these outstanding photographs belie the technical challenges faced by the duo and are arguably among the first examples of social documentary images in the history of photography.
There are images of Newhaven fisherfolk alongside portraits of some eminent Edinburgh citizens created at Rock House on Calton Hill showing the wide range of subject matter the pair worked on during their relatively short partnership.
Christopher Baker, Director of the Scottish National Portrait Gallery, commented: "Hill and Adamson's works are the foundation of the photography collection at the National Galleries of Scotland. Their contribution to the history of photography was profound and enduring and is appreciated all over the world. The National Galleries holds the most comprehensive collection in existence and this very carefully selected exhibition will demonstrate the full range of their achievement. We are delighted to be providing visitors with an opportunity to view such important and inspiring works as part of our long-term commitment to promoting the appreciation of photography."
There is a book to accompany the exhibition and more information on the National Galleries blog here.