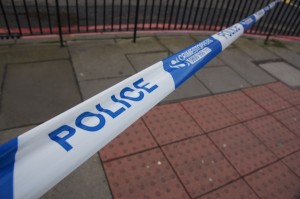 A police investigation is underway after four men wearing balaclavas forced the shutters of the Day Today shop in Boswall Parkway just before 3am on Saturday before stealing property from within.
The men made off in a grey or silver medium-sized hatchback car along Boswall Parkway towards Crewe Road North.
Detective Chief Inspector Paul Grainger said: "The audible alarm was activated and their actions would've caused some noise at this time of the morning.
"We are looking to speak to anyone who heard anything or saw the incident or anything suspicious, or the car driving off.
"We believe that a black people carrier-type private taxi may have driven by as this incident happened. I would urge the driver or passengers to get in touch with us."
Anyone with information can contact Police Scotland on 101.