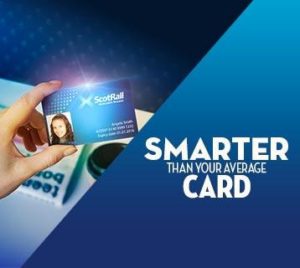 In its second 'Summer of Smart' the ScotRail Alliance is converting its most popular tickets to Smart Technology. Over the next three months, the switch will help customer beat the queues by allowing them to preload their Smartcard before they travel.
After the success of last year's program, which saw every route in Scotland upgraded to enable Smart ticketing and also moved all season tickets electronic, this summer they will offer Flexipass tickets, single, returns and off-peak tickets as they increase the convenience for travellers.
Promoting the use of the Smartcard; a benefits package has been constructed with high street brands that allow customers to gain a little more value for their money.
ScotRail Alliance Commercial Director Cathy Craig believes "Switching to Smart means no more standing in queues to purchase tickets. Customers can buy at home and then just tap through the gates. This takes some of the hassle out of travelling and will make it easier and faster for people to get about Scotland.
"Alongside the introduction of our brand new faster, longer, greener trains – and the arrival of our fleet of fully refurbished inter-city trains, Smart ticketing is helping transform rail travel."
"With every route and every station in Scotland now equipped with Smart ticketing facilities and a further plan to combine these tickets with bus and ferry travel companies this really is the 'Summer of Smart' for Scottish travellers."