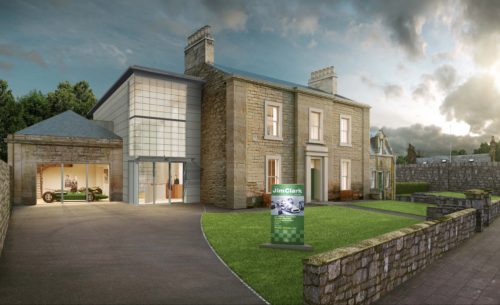 The Jim Clark Trust has urged motor sport fans to donate as soon as possible to help ensure the legacy of the racing driver is secured for years to come.
Campaigning has raised over £250,000 with £87,000 from public pledges through the Crowdfunder campaign, £100,000 in private donations direct to the Trust and a further £75,000 in grants from other charitable trusts and foundations.
Support has poured in from around the world as Jim Clark supporters commemorate the anniversary of his accident at Hockenheim on April 7.
However, with just seven days left to secure the £300,000 needed to create the new, modern Jim Clark Museum, the race is on to find the remaining £50,000 required to start the build phase.
Doug Niven, cousin of Jim Clark and a Family Trustee, said: "It has been wonderful to see the campaign attract the support of generous individuals, companies and the general public.
"Our aim is a new museum of national and international interest based around heritage and education to celebrate perhaps the most naturally gifted racing driver of all time with a fitting museum showcasing the cars in which he raced to inspire future generations.
"However, we still need the support of motor sport fans everywhere to help us over the finishing line."
The project is supported by Scottish Borders Council, Heritage Lottery Fund as well as the Trust's Honorary President Sir Jackie Stewart OBE and Patrons including Dario Franchitti MBE, David Coulthard MBE, Allan McNish, Lord March and Clive Chapman.
Donations to the #jimclarkmuseum appeal can be made on Crowdfunder which has a wide range of rewards available for every person who pledges funds.