The Edinburgh Sketcher has a range of gift ideas for you which includes Christmas cards sent straight to your door.
The full range is available on his Etsy shop page here.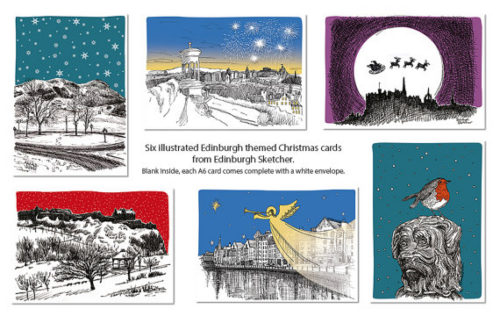 A variety pack of six Christmas cards cost £9.50 and six illustrated Edinburgh Victorian Cycle themed postcards Pack of 6 different A6 (105x148mm) illustrated cards £5.00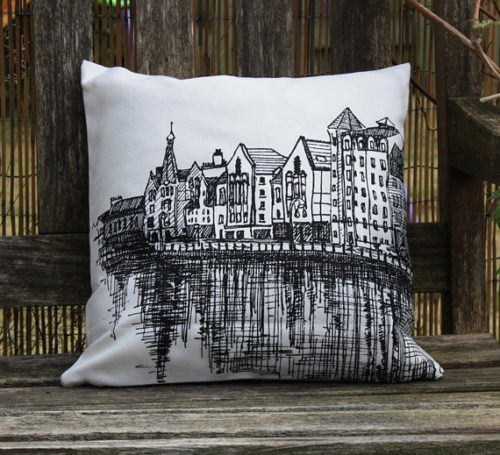 For someone with a new home or yearnings for Edinburgh get them a 30cm cushion with a drawing of The Shore on it. £22.50. Ad there is a printed tea towel with the same design at £9.95.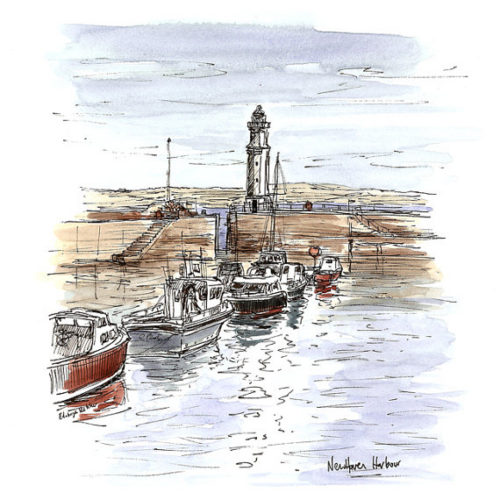 A pen and ink drawing of Newhaven Harbour in Edinburgh showing the lighthouse and the boats might be just the thing for the sailor in your life. £19.50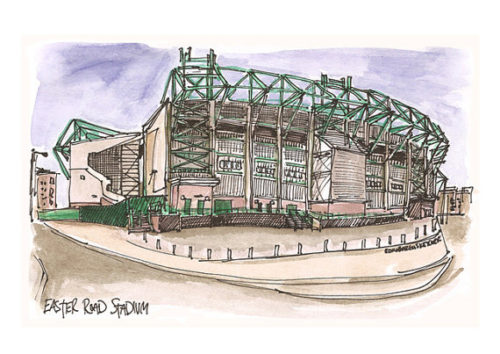 For the Hibs fan we have a separate list, but meantime have a look at this drawing of Easter Road.  This is a print of an original ink and watercolour sketch drawn on location. Each print is mounted and signed. Available in two sizes, 100 x 150mm or 290mm x 200mm.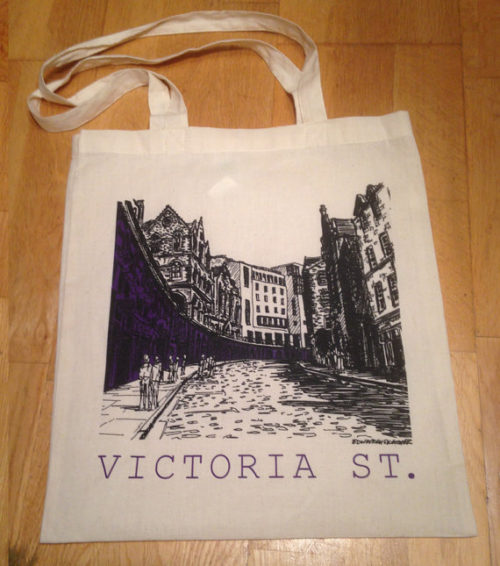 As we come to the end of 2016 you may be visiting the city and like to have something sent home to remind you of the spectacular fireworks on Hogmanay. Here is the answer £18.00 for a limited edition signed print in a mount of the Fireworks above Edinburgh Castle, Scotland.  Black ink with watercolour.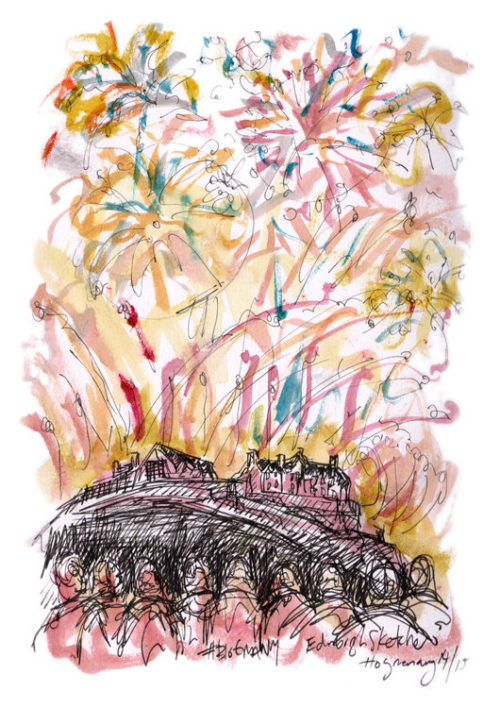 And then looking ahead to January there is a Burns theme here on this delightful mounted print of a wee sleekit mouse along with the poem itself. £18.00
If you would like to see how Mark sketches then watch this!
Click for The Edinburgh Sketcher website
Etsy shop