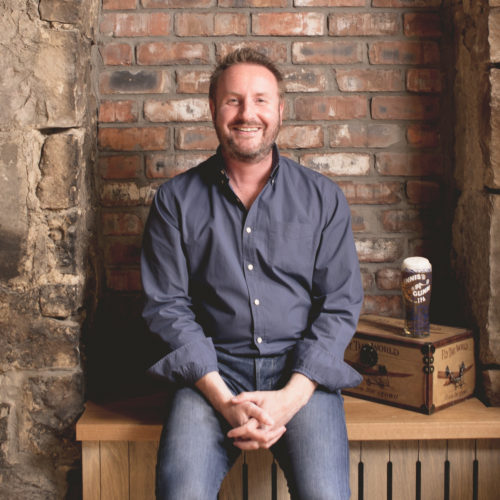 Edinburgh craft brewers Innis & Gunn have raised over double the amount they set out to in their crowdfunding which closed last night. The campaign was run with the assistance of AdventureCapital™and aimed to raise £1million in equity.
The company was set to sell 2% of its shares.
Following the first day which was exclusively open to its BeerBond® holders, strong demand led to the company raising £500,000 in just 48 hours and reaching its stated target in just three days.
The additional funds will allow the company to extend to England a year ahead of schedule with the opening of another bar and restaurant The Beer Kitchen there. There are already three Beer Kitchens in Edinburgh, Dundee and St Andrews.
The company hopes to double its turnover to £25 million in the next three years, with expanding beer productions at Inveralmond Brewery in Perth.
Dougal Gunn Sharp, Innis & Gunn's founder and master brewer said:
"Raising £2.5 million is an amazing achievement and is testament to the belief the public has in our potential to affect and change the future of beer in the UK and abroad.
"We've worked tremendously hard over the last 13 years to brew great tasting, award winning beer and this campaign has given us the opportunity to do even more. I'm most looking forward to our next annual general meeting where I can meet many of these investors in person.
"This is not only an exciting chapter for Innis & Gunn, I believe this is clear proof that the public desire beer that stands out from the masses, beer that is flavoursome and beer brewed with passion. We're looking forward to working closely with our AdventureCapital™ community to keep innovating, keep experimenting, and keep brewing brilliant beer."